White Lake, MI Pond Digging
THIS POND WAS EXCAVATED IN A WET AREA ON THIS WHITE LAKE MANS PROPERTY.
THESE BUILDERS WERE FOUND AT THE EDGE OF THE POND PROBABLY BURIED HERE OVER 50 YRS AGO WHEN THEY WERE WORTHLESS. NOW THEY CAN BRING UP TO $75 A PIECE FOR LANDSCAPING.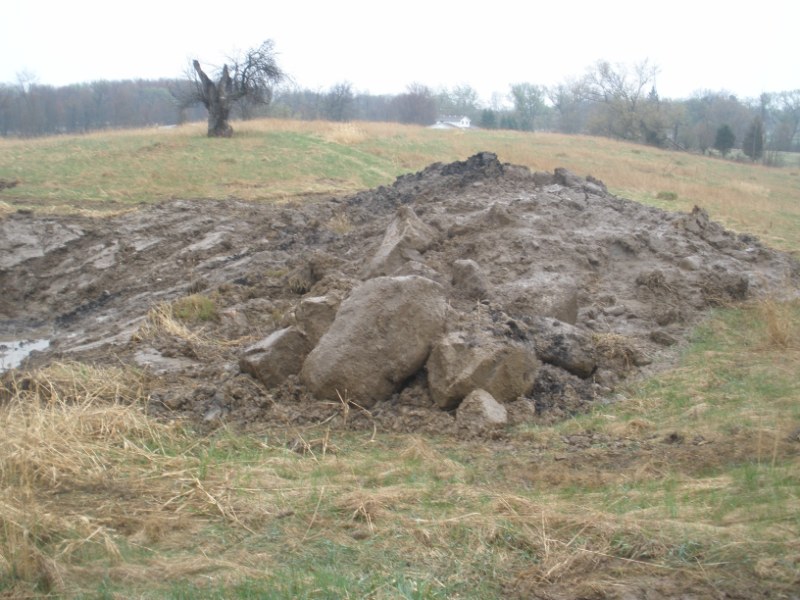 A DITCH WAS TEMPERALY DUG TO LET THE WATER OUT OF THIS POND WHILE DIGGING. POND EXCAVATING WHITE LAKE MICHIGAN