Pond Digging Durand, MI
This pond was not dug correctly and pond perfection was hired to dredge out some areas of the pond that were missed by the original contractor.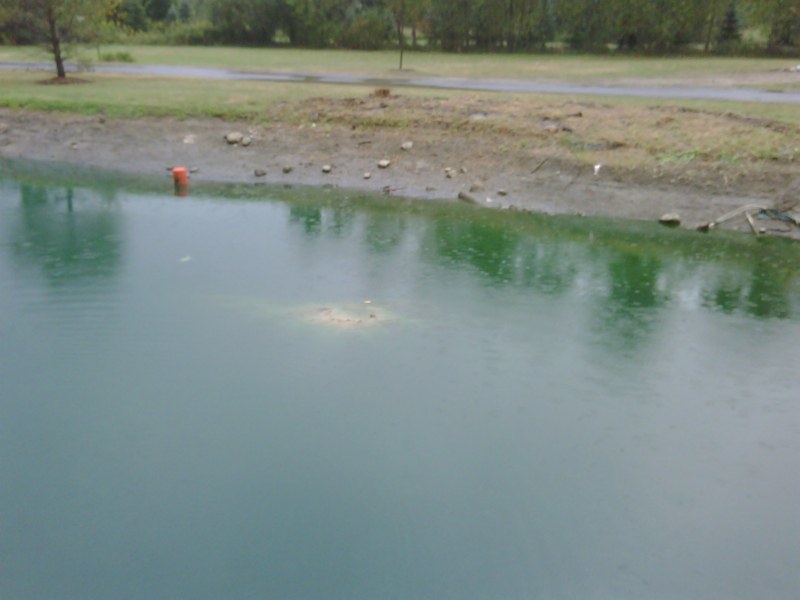 One of or smaller long reach excavators reaches half way across this pond for a easy clean out.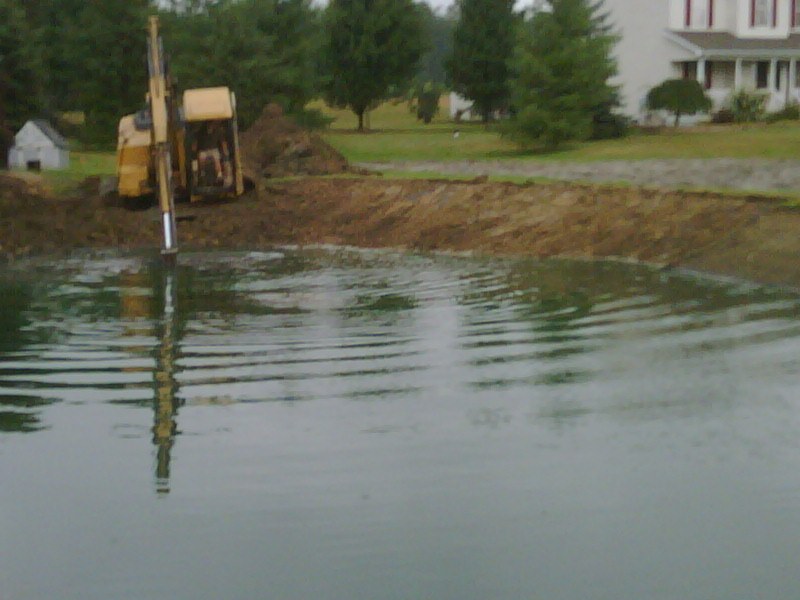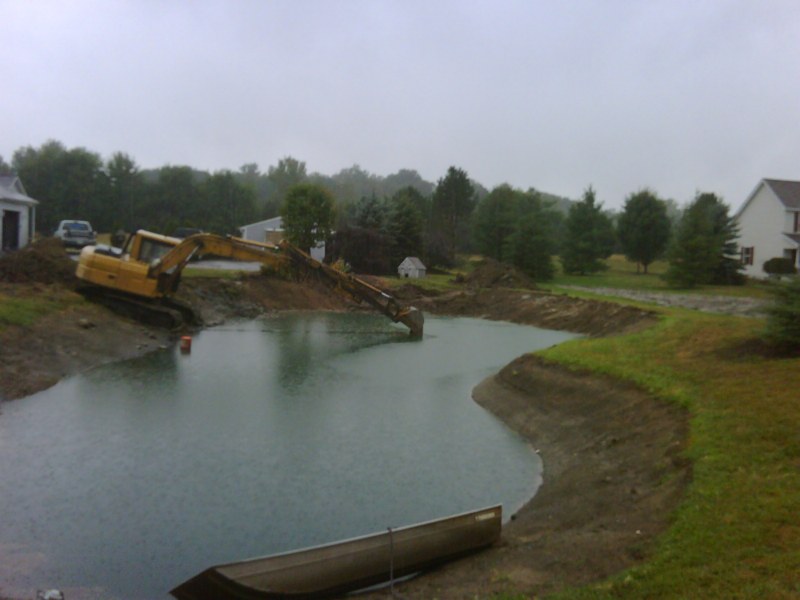 You can see in upper left corner that the home owner is adding on to his home, this fill from pond will be great for around his addition. He plans on moving it with his tractor when finished.