Flint Michigan Pond Maintenence / Dredge
Here is a retention pond in Flint Michigan that is 10 years old. Over time run off from streets and yards the pond has filled with sediments.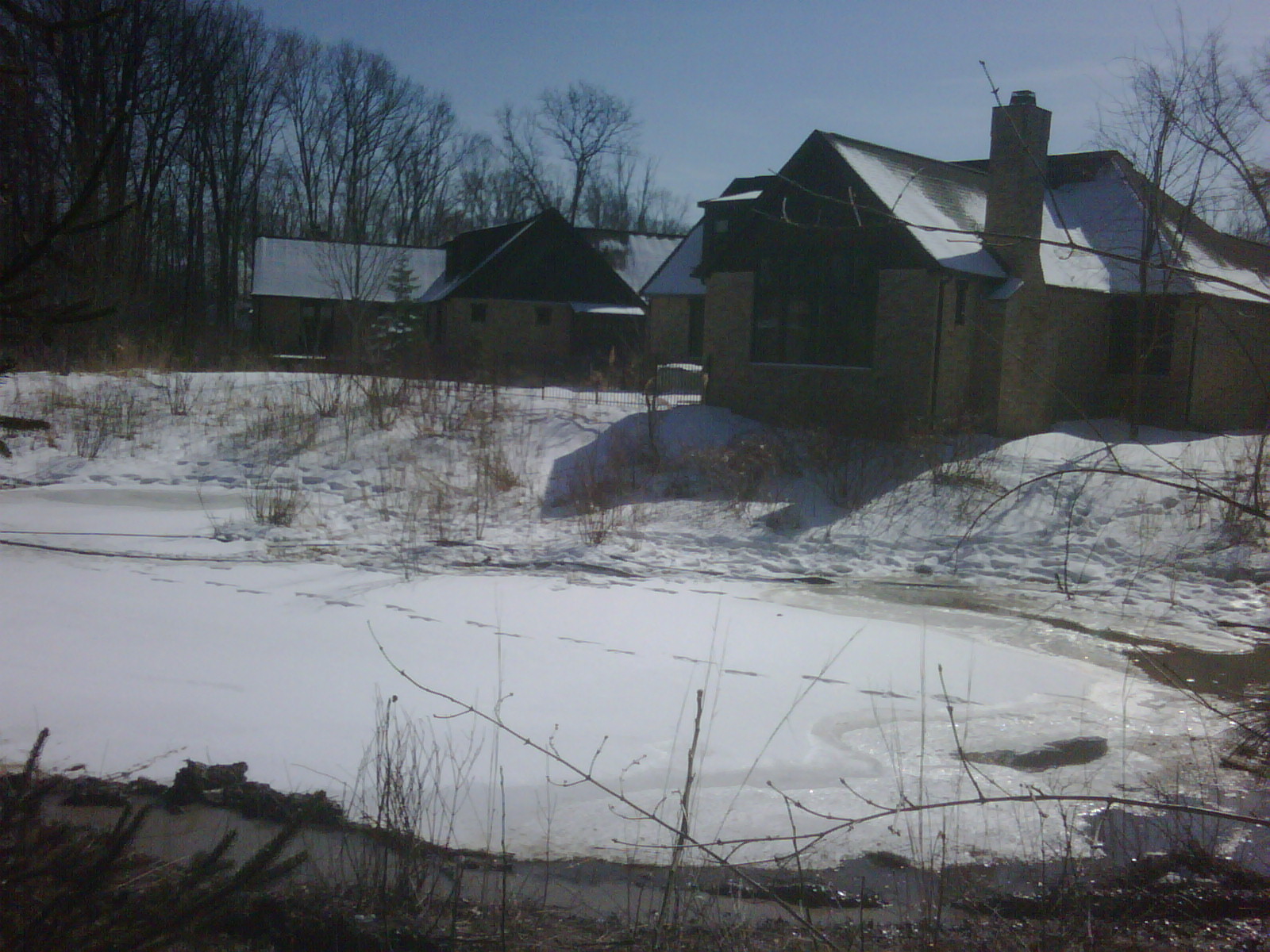 New Stone was brought in to go around the over flow tube.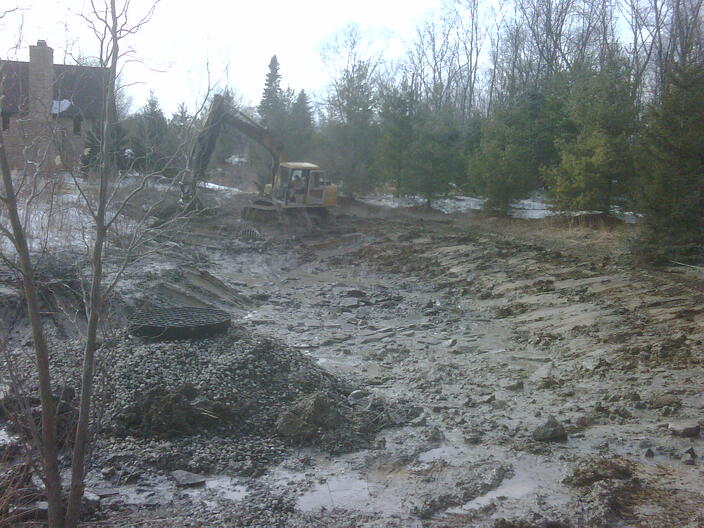 Grass will be planted in the spring. The pond will be good for another 15 yrs or so.