Here is a Fish Pond we Built in Hartland, Michigan
After the permit from he state was ready. The home owner cut these trees down and we started pulling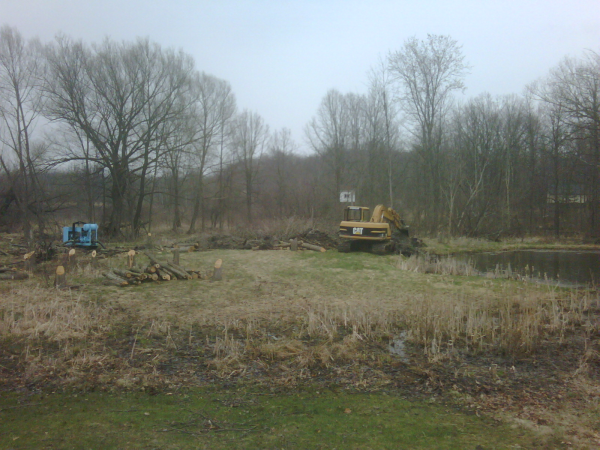 We picked the trees up and piled them for the home owner to cut when he has time.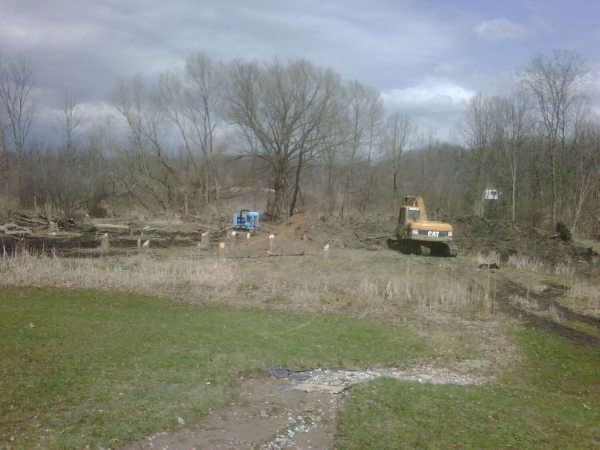 There was a small 80' x 80' pond already in the back yard. probably was dug for some fill around the house.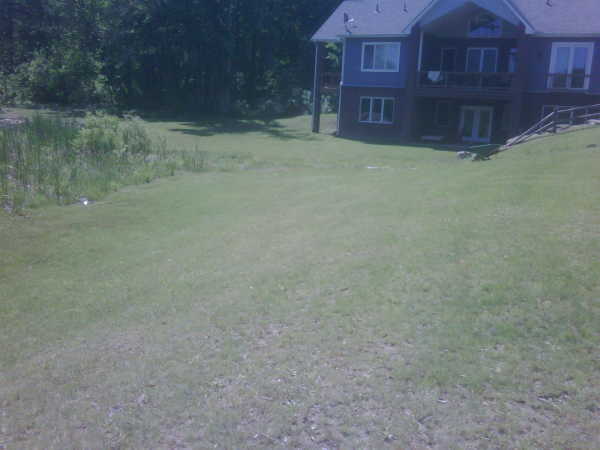 we have to pump down the first pond to properly add to it.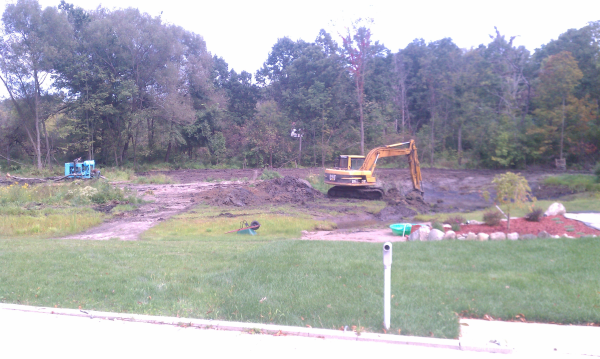 While we are there digging new pond we will clean out the part of the pond that was already there.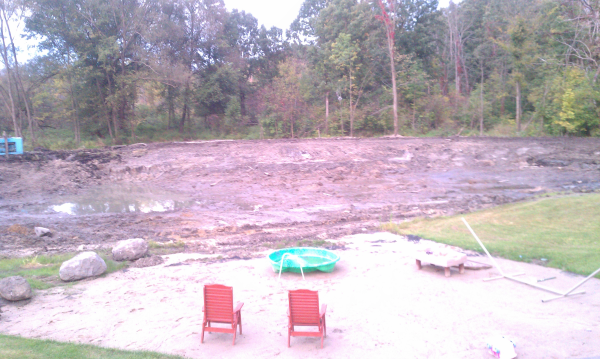 Al thought this area was full of trees it was very wet and difficult to move dirt.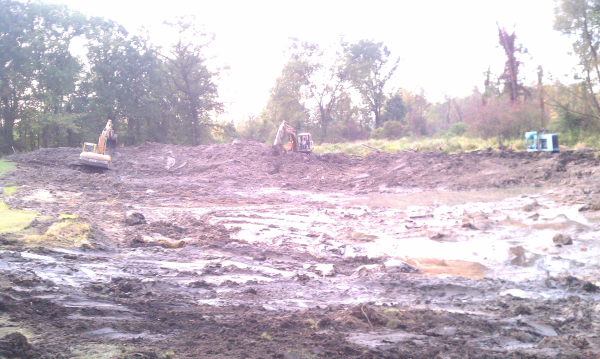 The dozer was not of much use because it was so wet.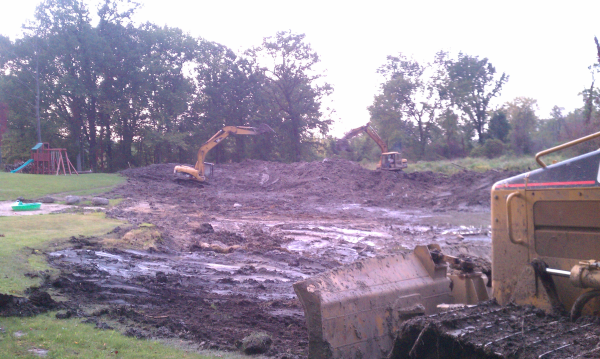 The water level will be about 18'' below the walk out basement.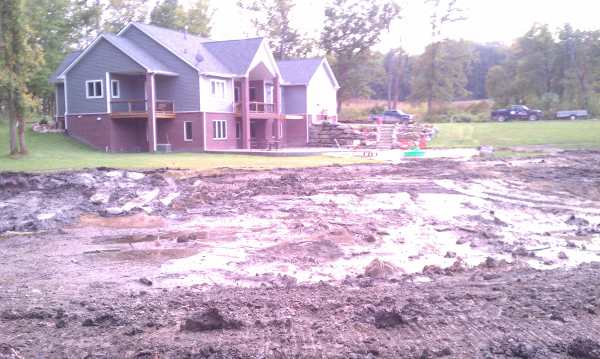 We had to bring out pumpy because we could not keep up with the water with our small 3'' gas pumps.