Davison, MI Pond for Sugar Bush Golf Course
This is a pond we dug for Sugar Bush Golf Course in Davison Michigan. Some times the ground is a little soft, but we can get ourself out and keep working hard to get the job done.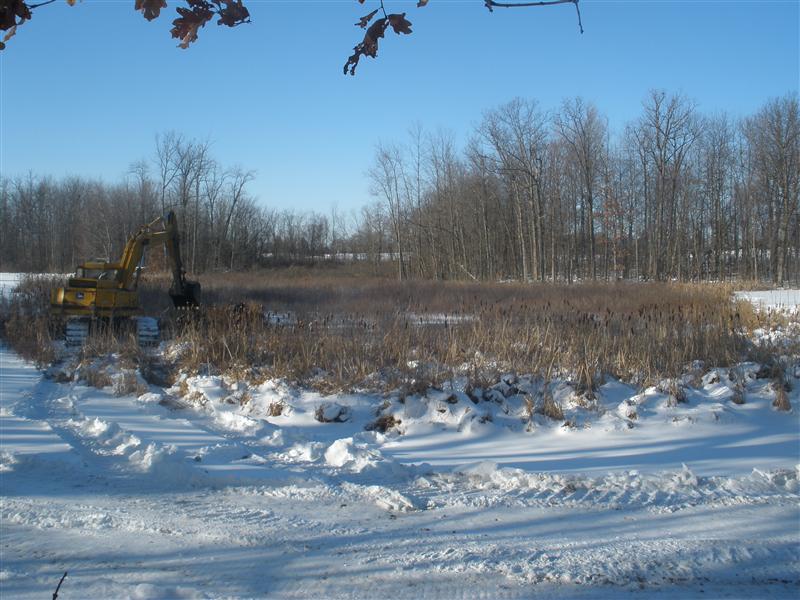 Here is the second pond we worked on. We took all the fill from the pond filled in a large ditch 250 feet long and 8 feet deep and installed 16'' pipe to replace the ditch.