Clio, MI Pond Digging, Dredging, Construction
New pond we dug in Clio, Michigan, Genesee county. We were able to dig this pond to a depth of 18'. The customer was looking to stock the pond with fish.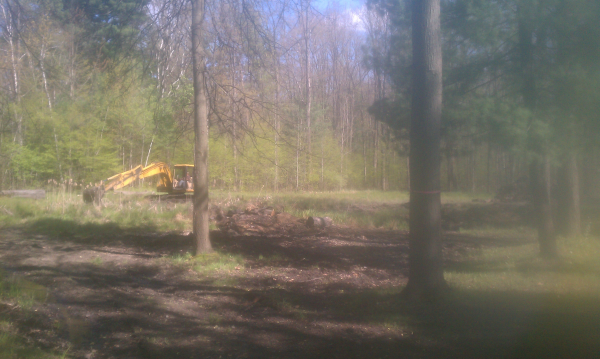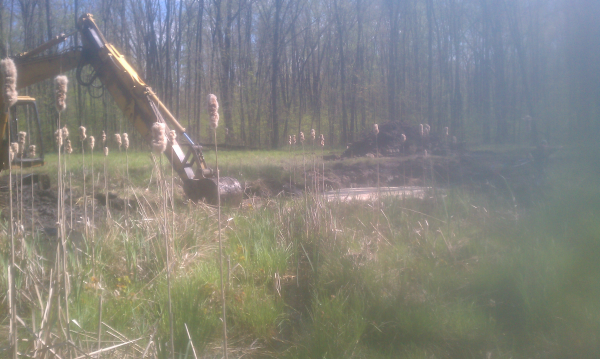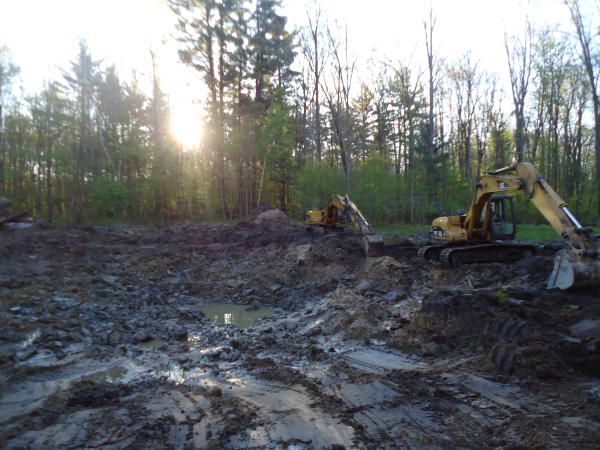 We found some sand at the top of the pond. We saved it to put back into a beach area for the customer.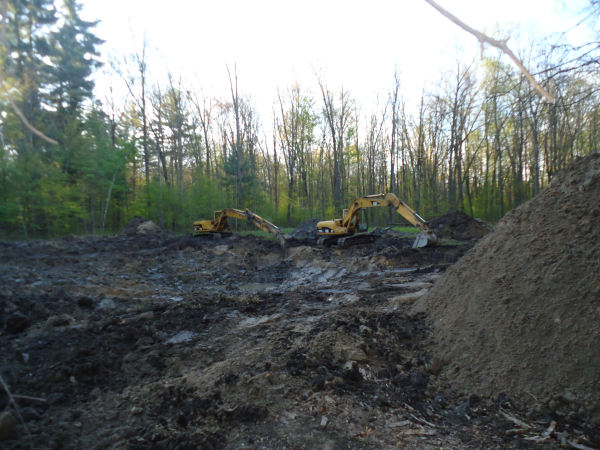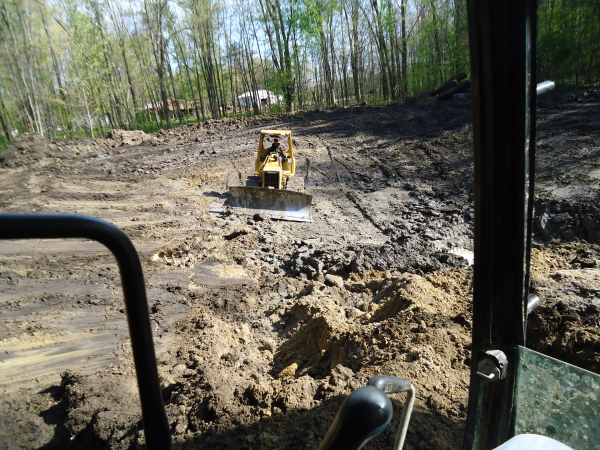 As you can see our excavator is inside the pond digging the pond even deeper.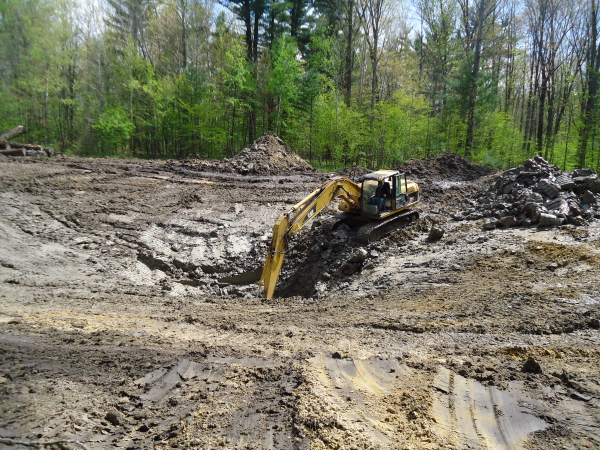 This is our final grade. It is rough because of the spoils being wet. The customer will finish grade and prep for grass
with his tractor.