Clarkston, MI Pond Maintenance Dredge
This pond in Clarkston Michigan was over 25 years old. The pond is full of muck and home owner wants to be able to keep fish in it.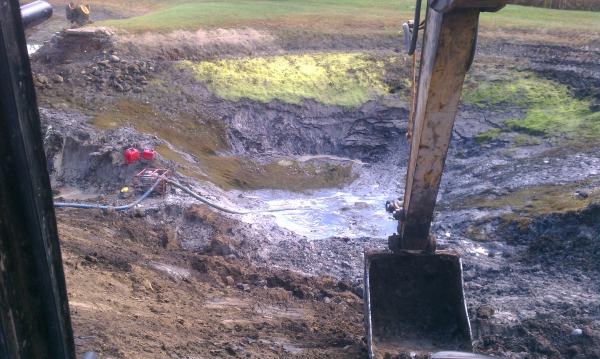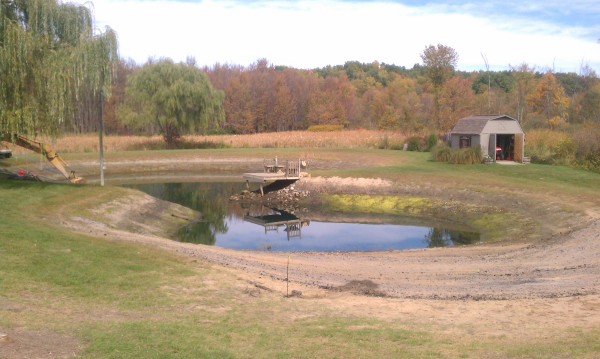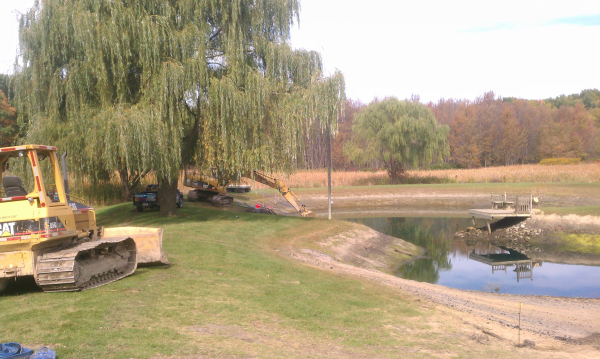 Again pond is pumped down. These small pumps only put a dent in the water in th pond . because the swamp is on the other side of the berm, we were fighting off some pretty good size springs and needed to bring in larger pump.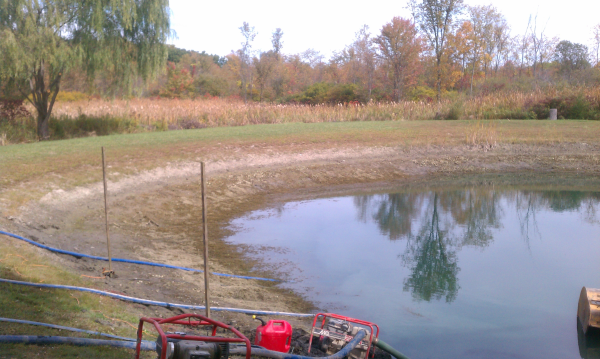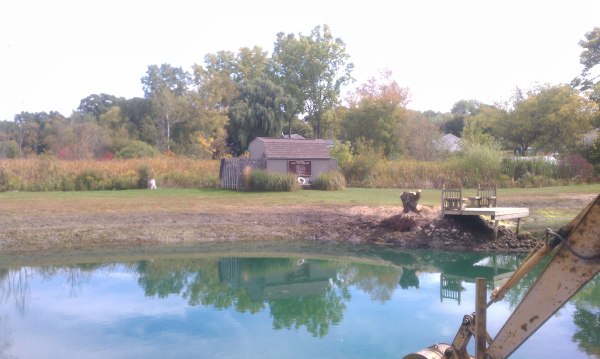 Most of the dirt was used around the house for back fill, leveling, and a retaining wall.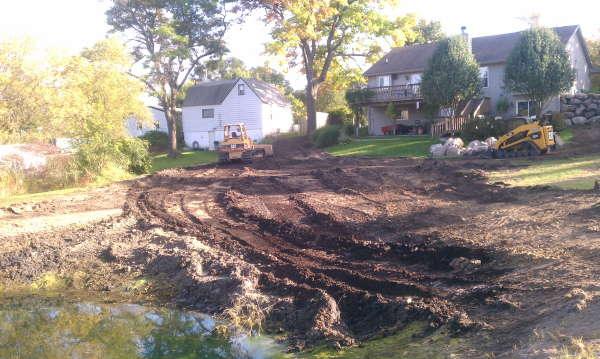 The dock was temporarily moved.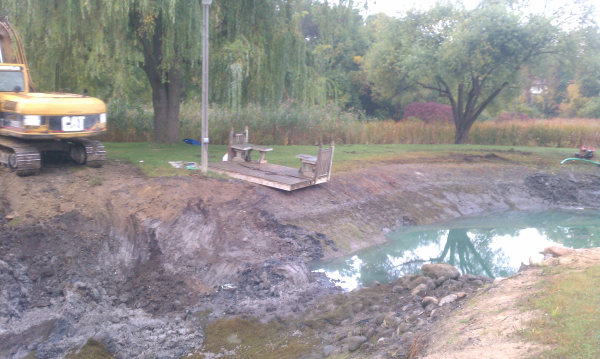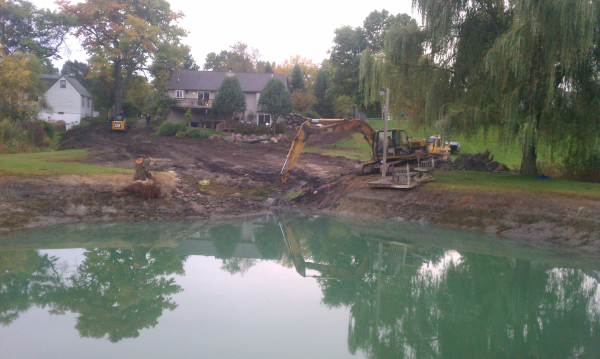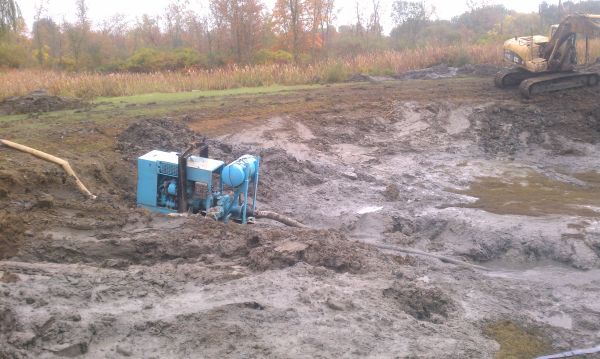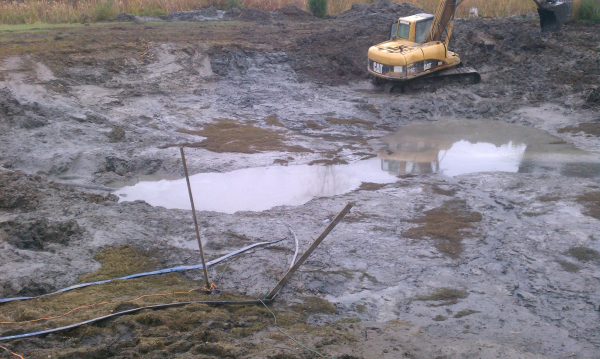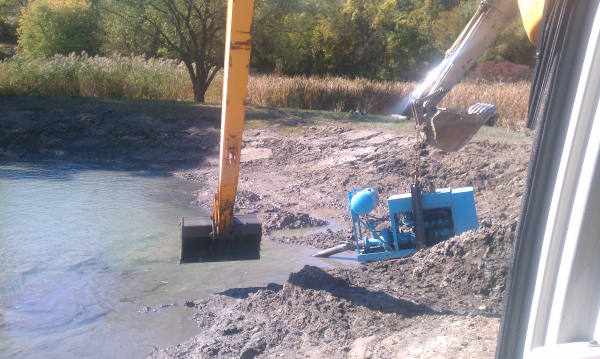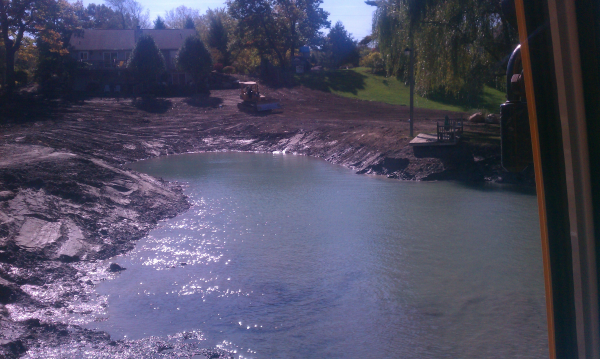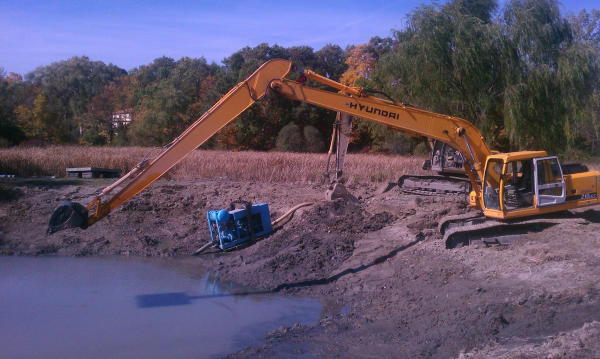 The home owner never had a flat back yard and now he will.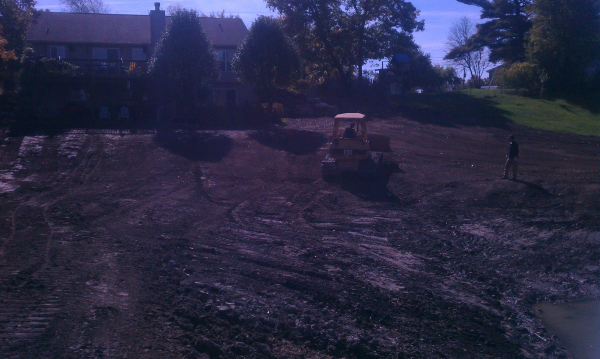 This pond was 17' deep when we were finished.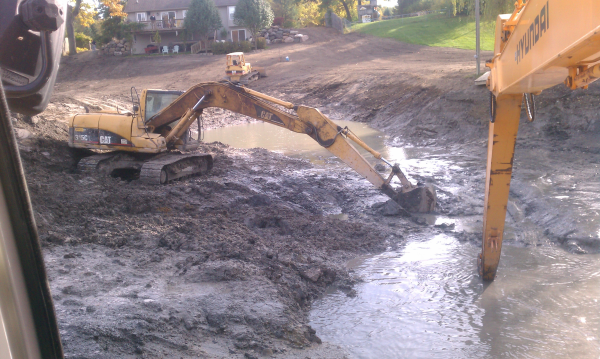 An over flow pipe is installed to prevent the pond from flooding in heavy rains.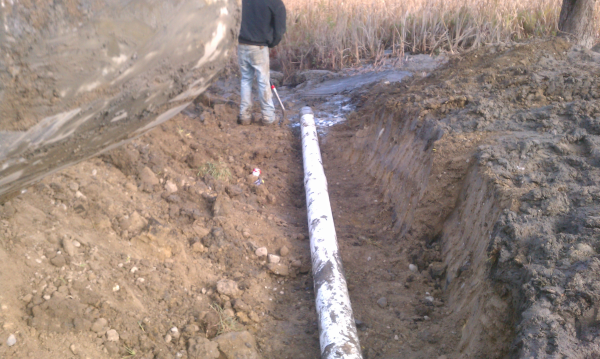 Nothing left to do but let it fill and plant some grass.