Bloomfield, MI Oakland County Detention Pond Failure
This pond located in Bloomfield, Michigan had backed up and started flooding surrounding homes. The president of the HOA contacted Schlicht to fix the problem and repair.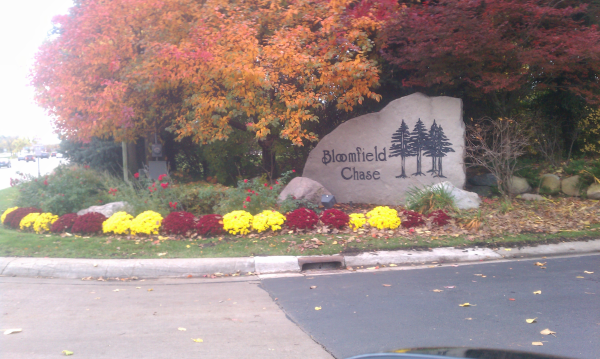 Here the pond level is well over the outlet pipe elevation.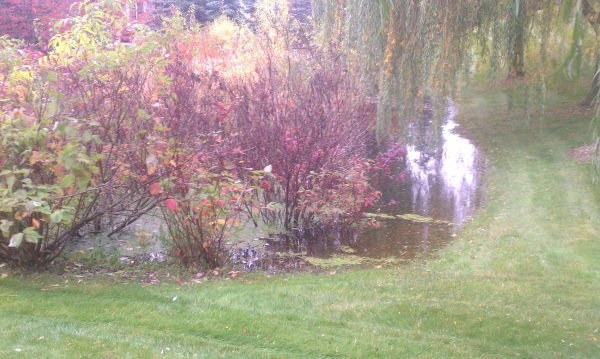 The area where we are pumping the water out is the emergency out let pipe. The actual outlet pipe is buried under water.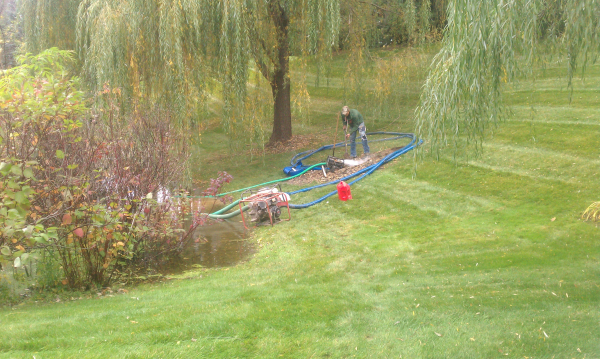 Plywood was used to prevent damage.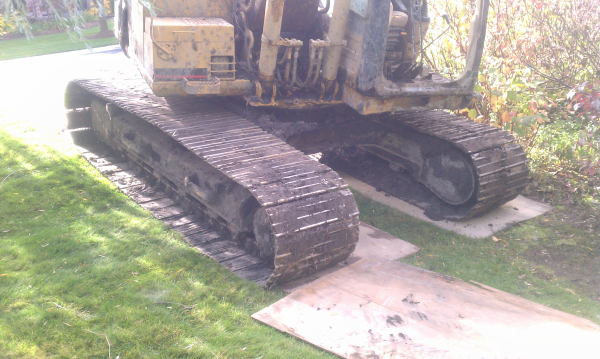 Found the missing grate that would normally hold larger material out. It was buried under the muck.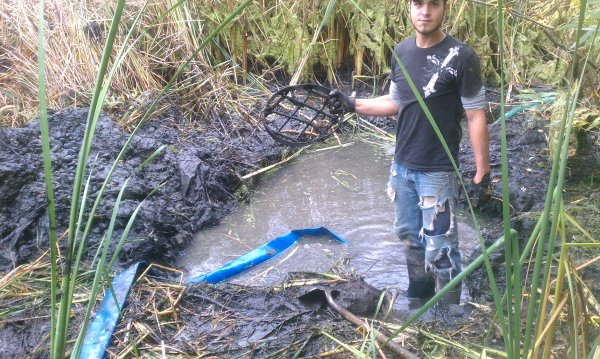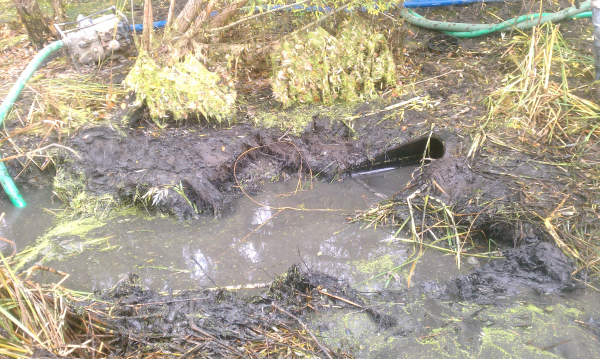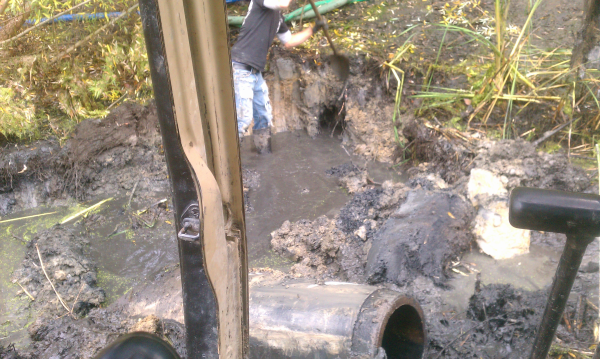 Roots from the surrounding trees have penetrated into the pipe and clogged it.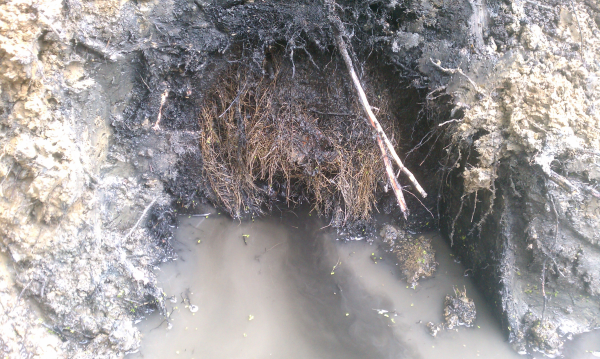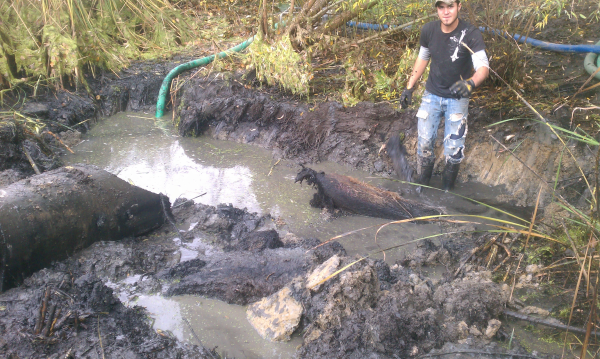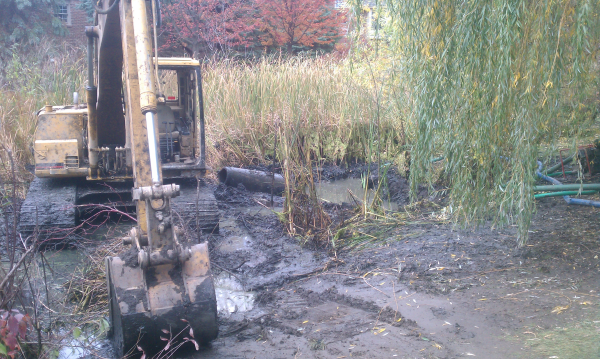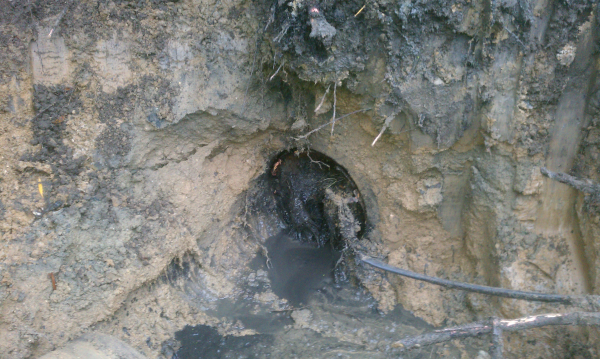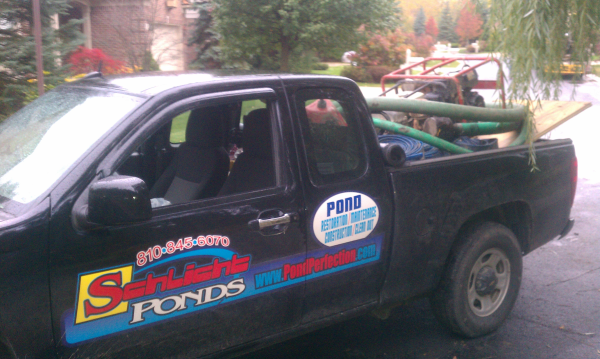 This was a temporary fix and in the future we will install a new overflow pipe.