Pond Digging Birch Run, MI
This small pond was dug in Birch Run, MI. Near Millington. Pond was built for some very rare and expensive ducks. A liner had to be installed, due to the water table being very low.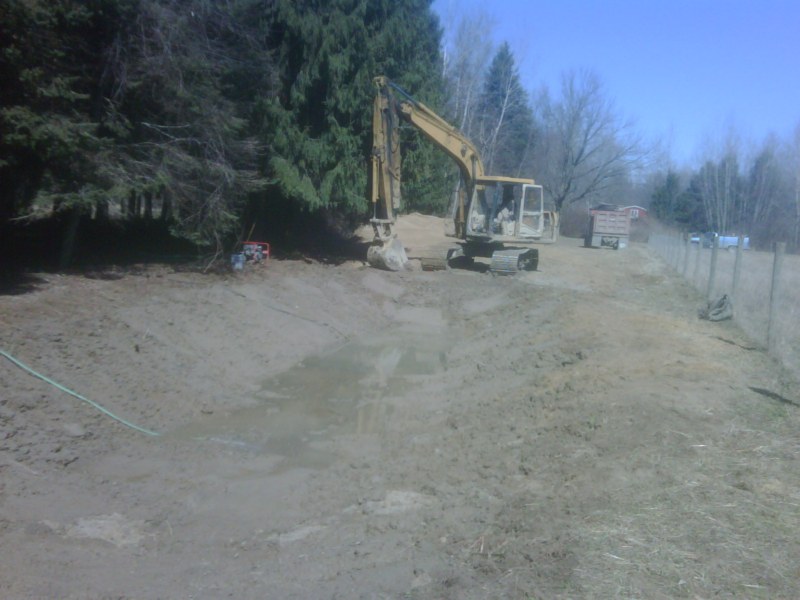 The pond liner is delivred to our yard and we then bring it to the pond site for installation.