Pond we built in Chelsea Michigan
This pond was a very thick swamp with about 2.5 feet of existing water depth. Many tress needed to be removed prior to starting the pond dig.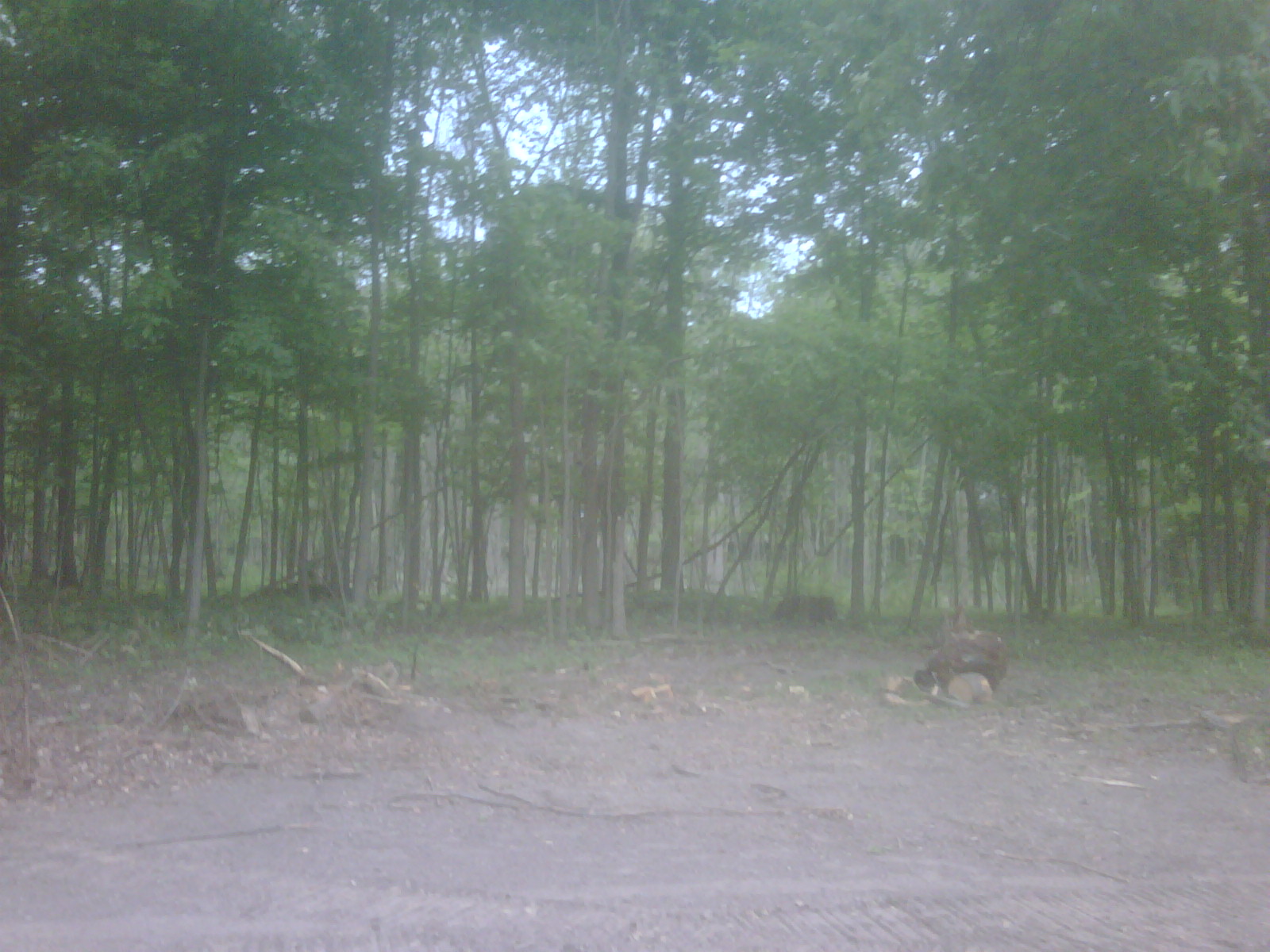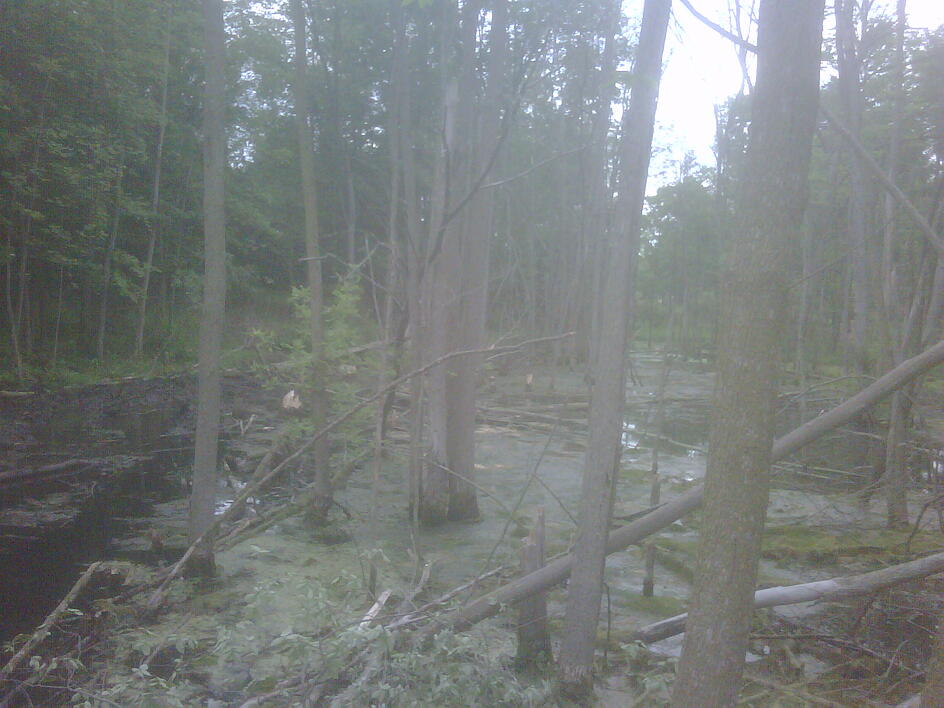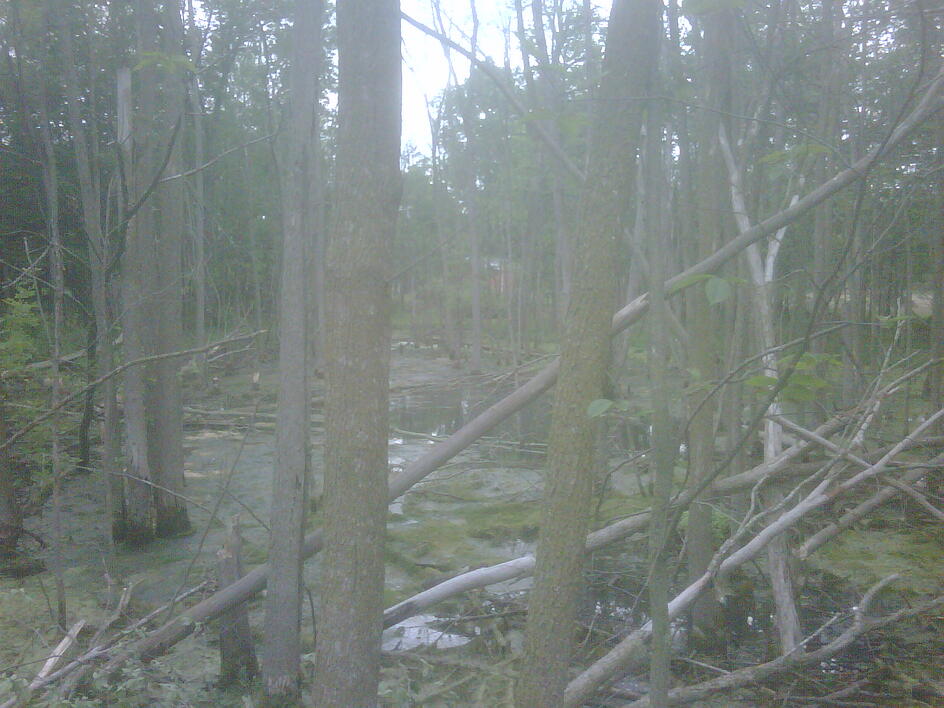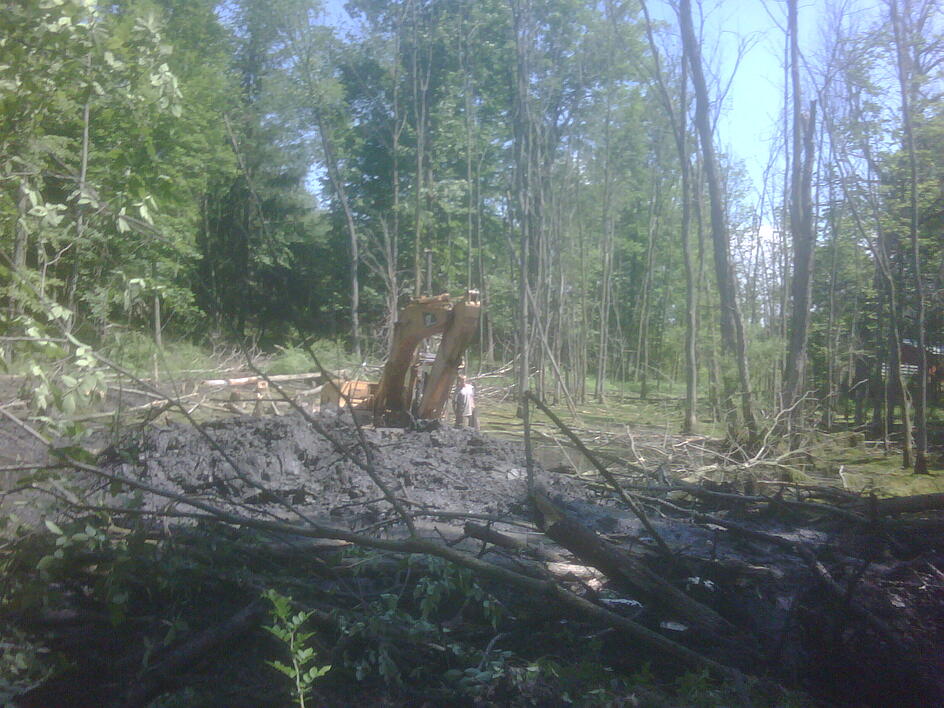 We used one of our 8'' diesel pumps to keep the water down while digging.
The pond filled up in about a week and we had to install a over flow pipe for the spring fed ponds extra water run off.