Detention Pond Maintenance Ann Arbor, Washtenaw County Michigan
Detention pond maintenance Novi, Michigan
Plywood is laid down to help prevent damage to grass and sidewalks.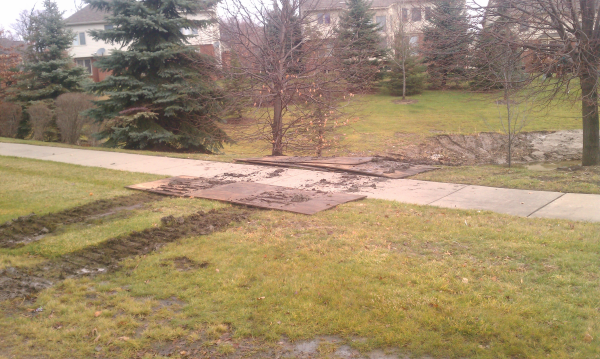 This Detention pond was designed to hold flood waters, to prevent large amounts of water from entering local water ways all at one time. It was also designed to trap sediments from entering the same water ways.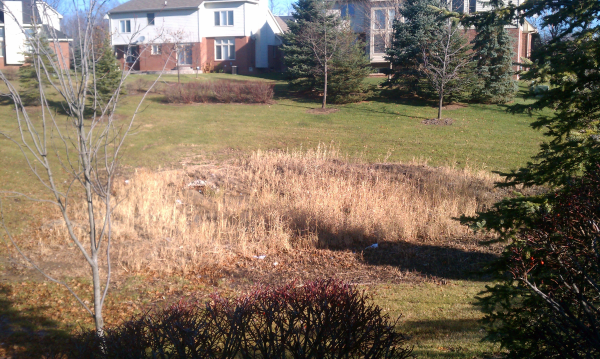 Over time it has become difficult for the lawn service guys to mow around the pond becouse of erosion. We are cleaning the muck out of the pond but also will be fixing the edges on the pond for ease of mowing.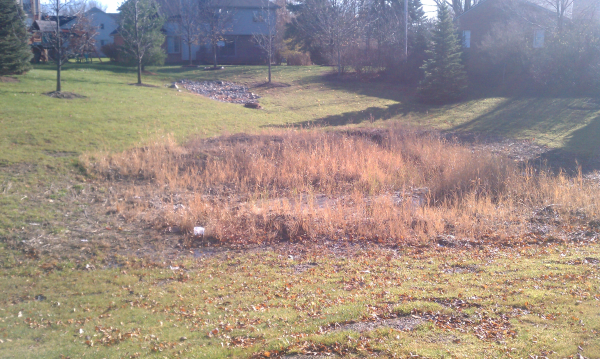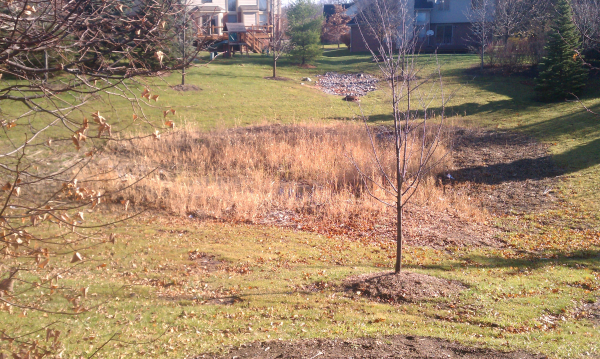 A lot of times the association wants to haul the material from the pond off site. We can do haul spoils off site in some intenses, how ever it is very cost effective to leave the soils on the property and in this case they are need for grading.