Ann Arbor, Michigan fish pond
This peat bog was a worthless front yard in Ann Arbor Michigan. The homeowner wanted a pond where his grandkids could fish.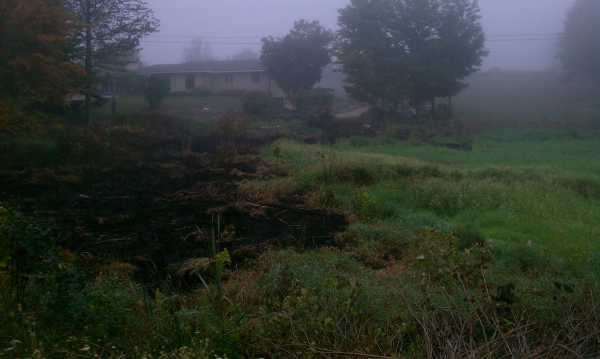 In the spring this area would hold 10'' of water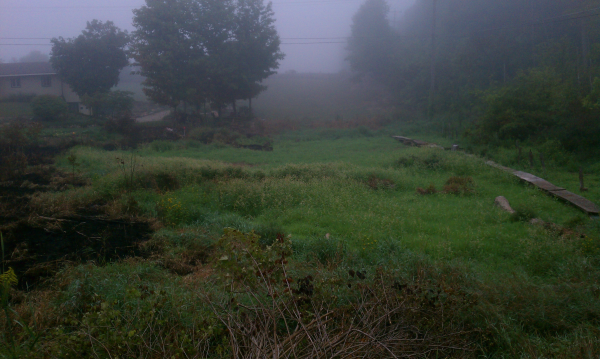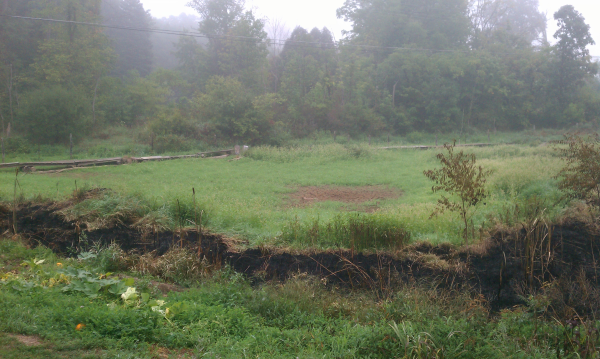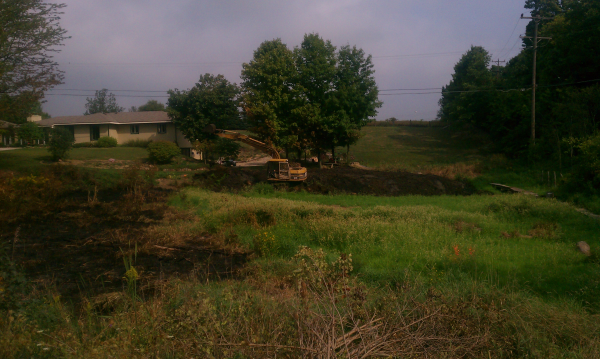 After digging for a day we hit some water.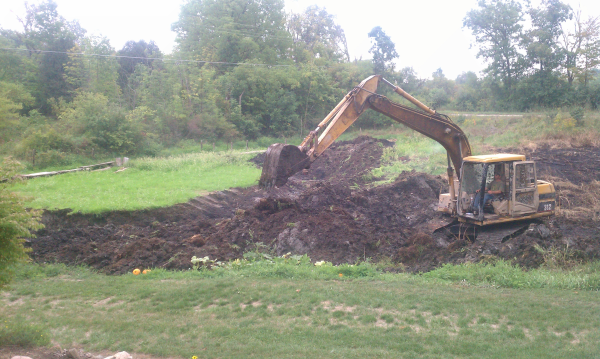 This middle area will be left for wild life.
The spring got was pushing so much water into the pond we had to bring in 8" pump.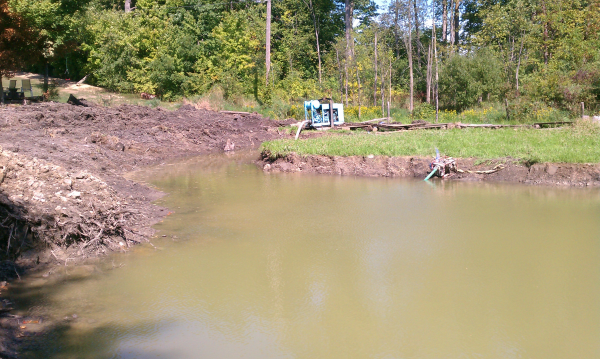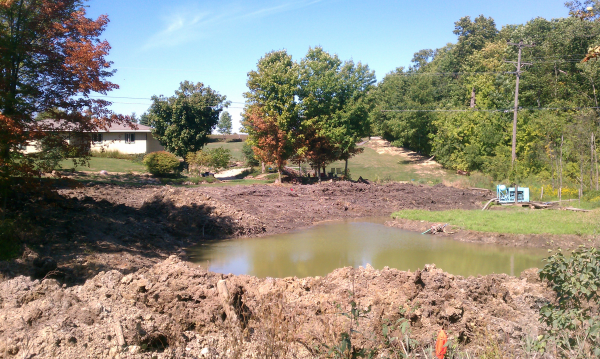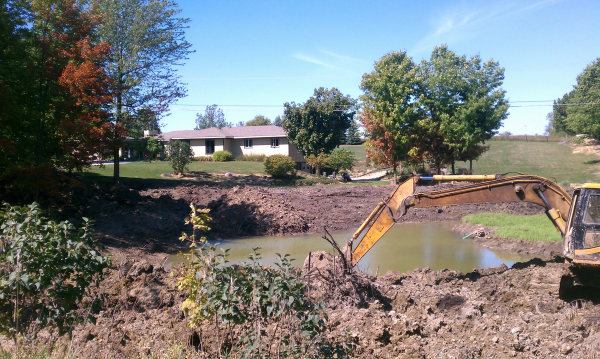 Finish pics coming soon.