Plymouth, Michigan Sediment Pond Clean Out
This pond needs to be dredged every 10 years or so because of the creek feeding into it. The creek brings sediments from upstream.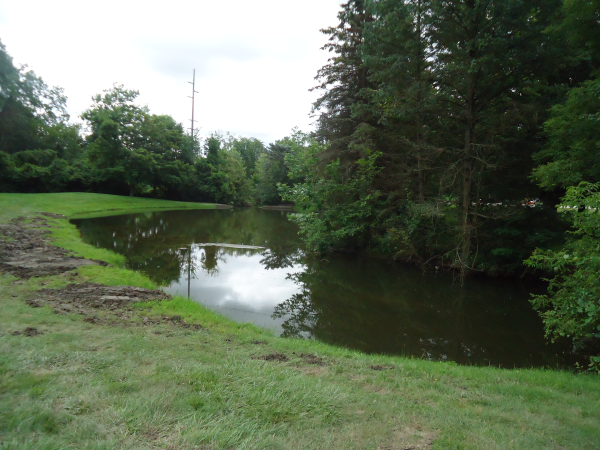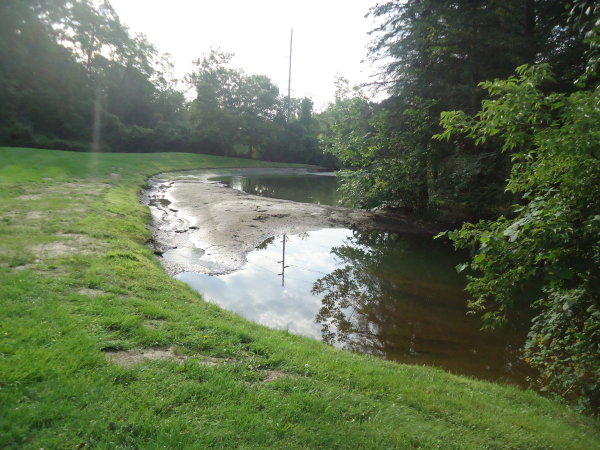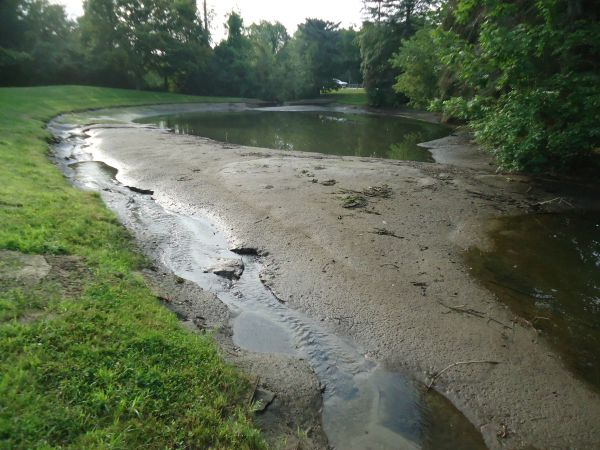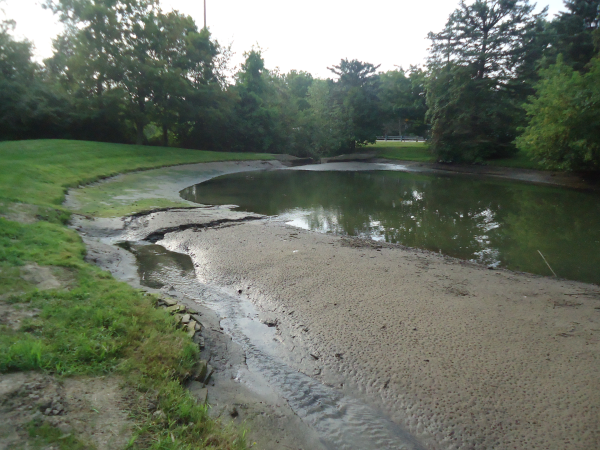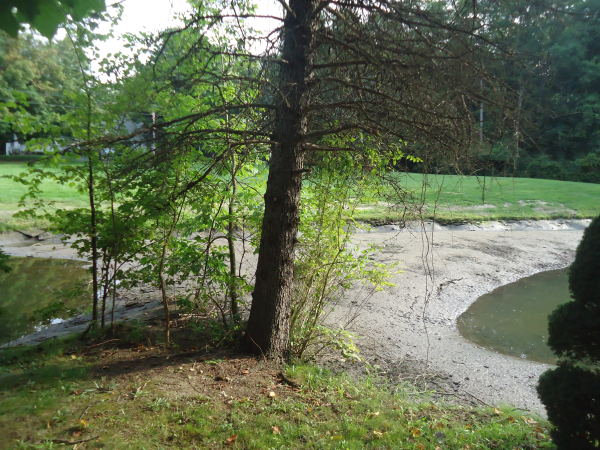 Plywood used to save damages to driveway.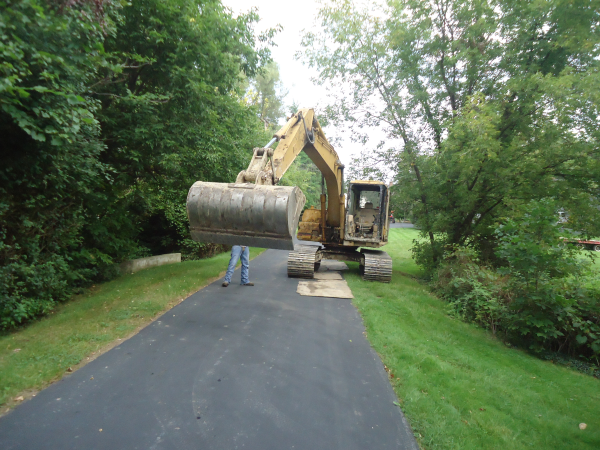 All spoils will stay on site and be used to raise the grade of his yard.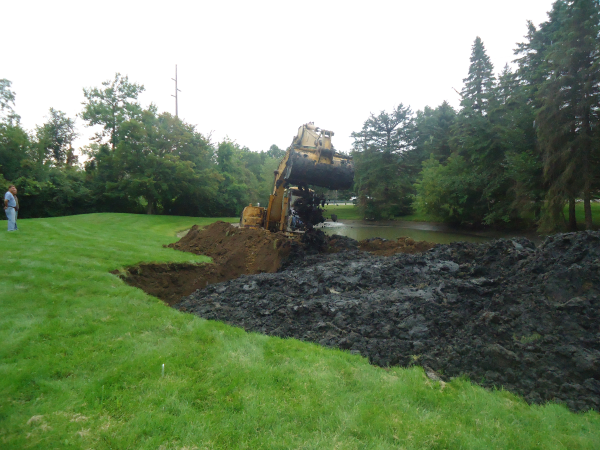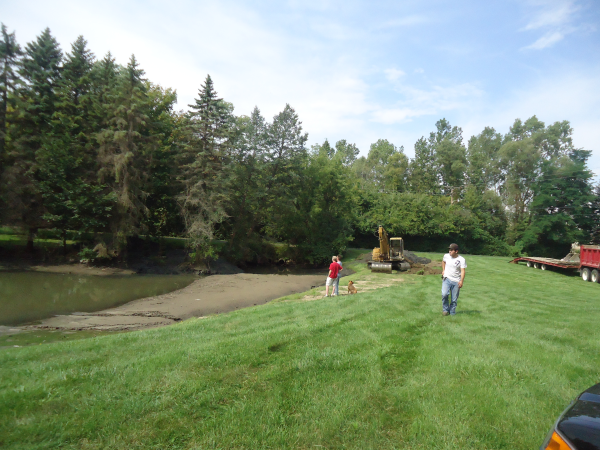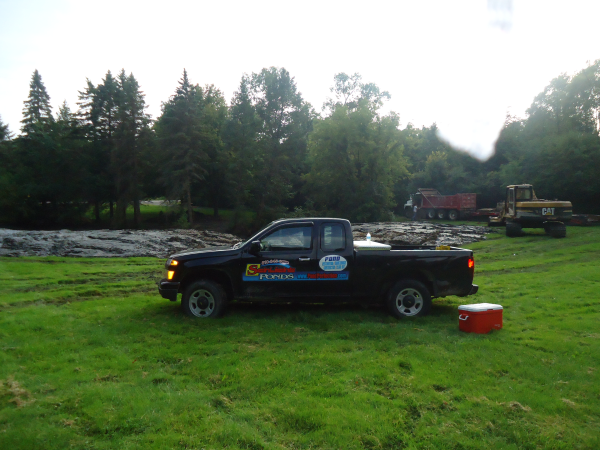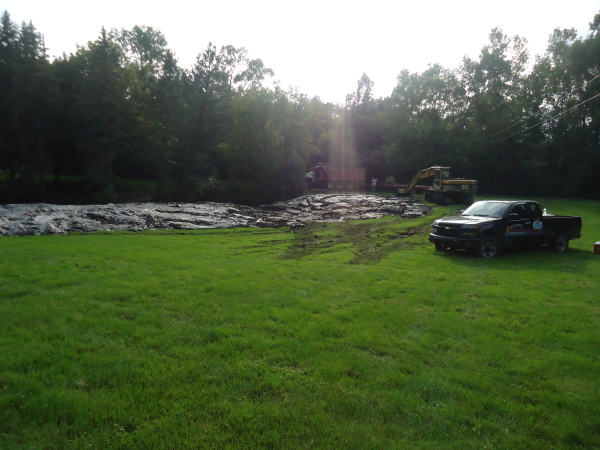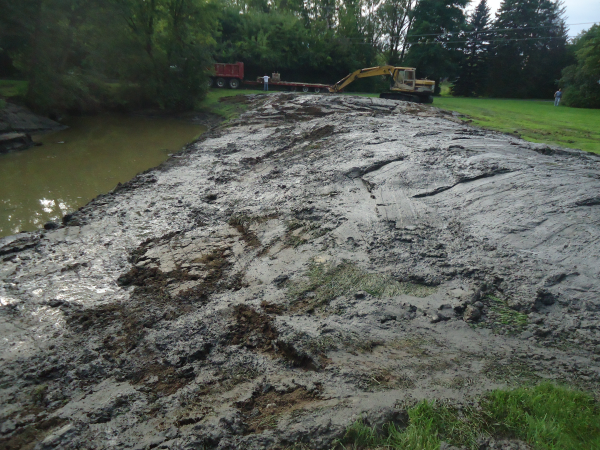 Few months later pond is restored and the grass is looking great.