Owosso, Michigan Michigan Dredging Services
This pond was owned by several different home owners. They all split the bill to have the pond dredged. This will bring the value of there homes up.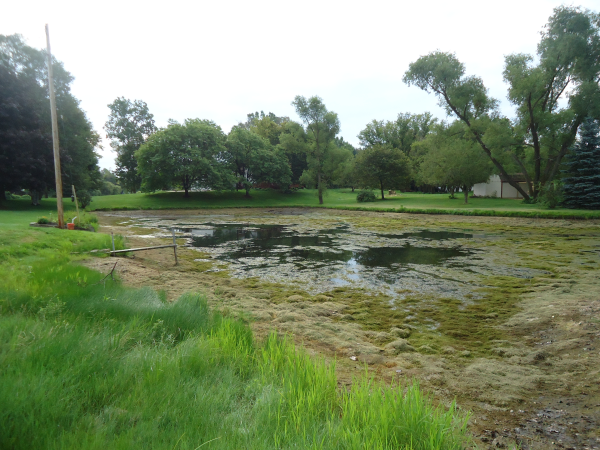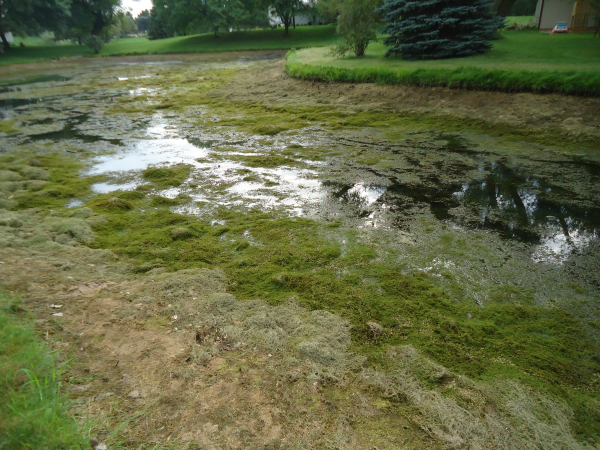 You can see there is about 3 feet of muck and vegetation that will be removed. We will also dig
a 12 foot hole in center.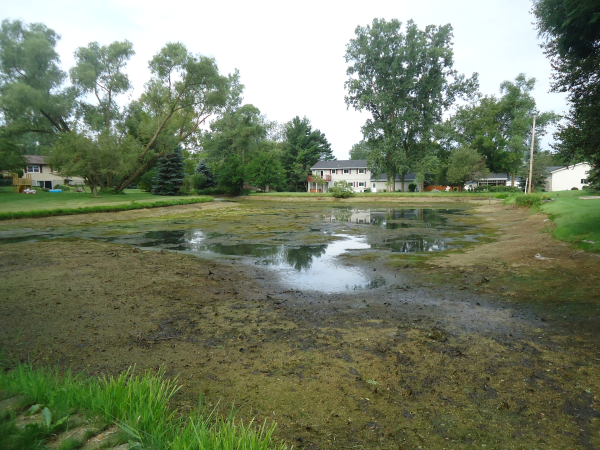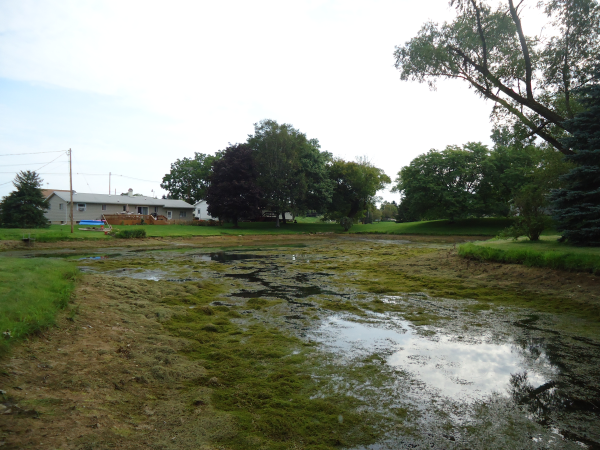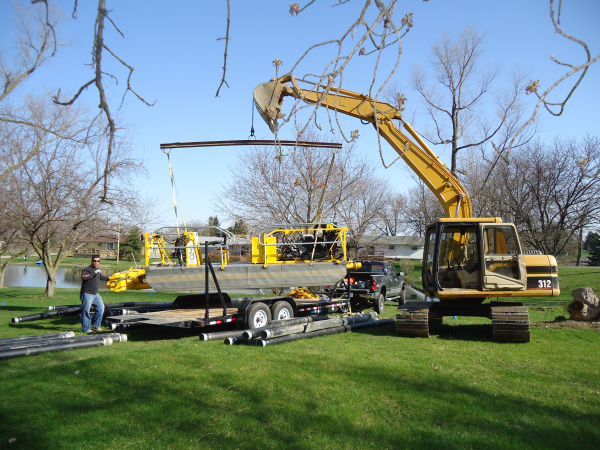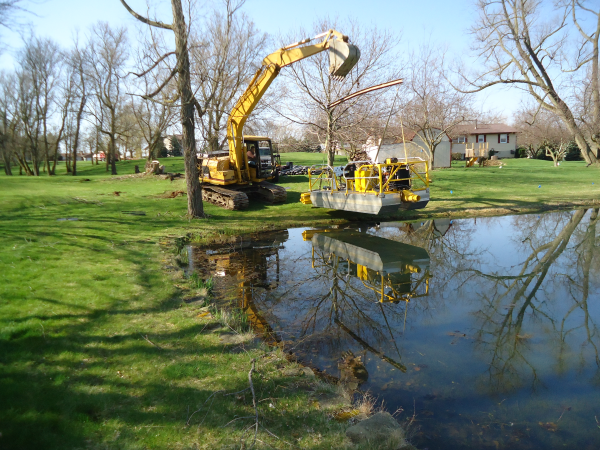 This one area where some f the spoils will be pumped to.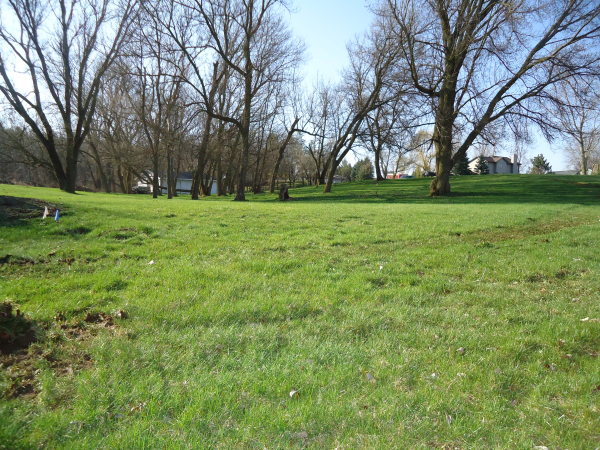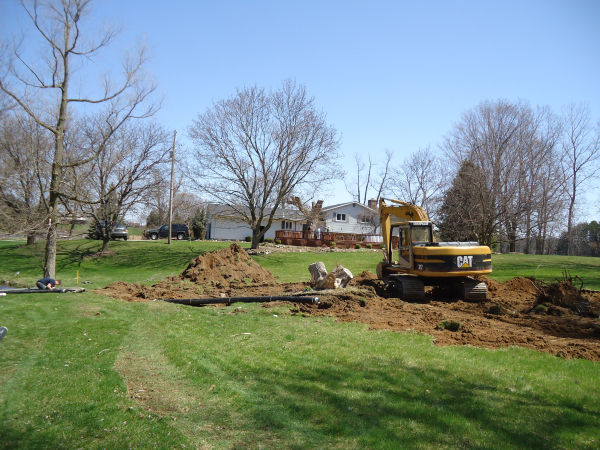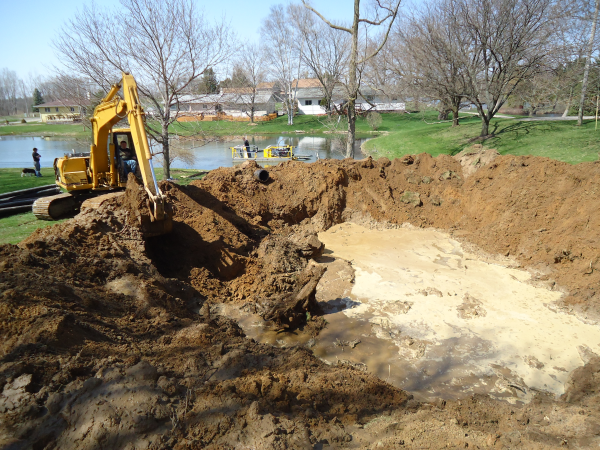 The pit with an overflow pie installed.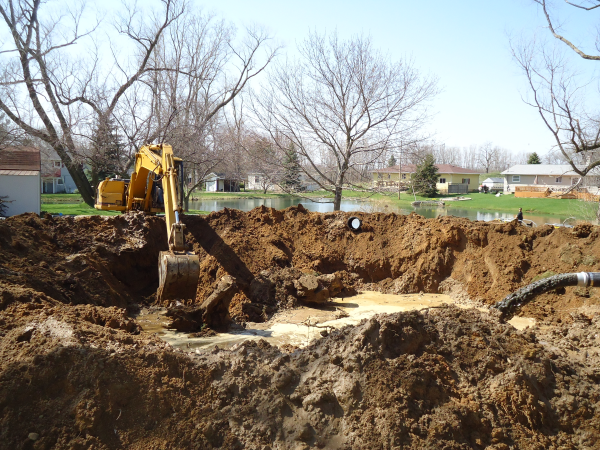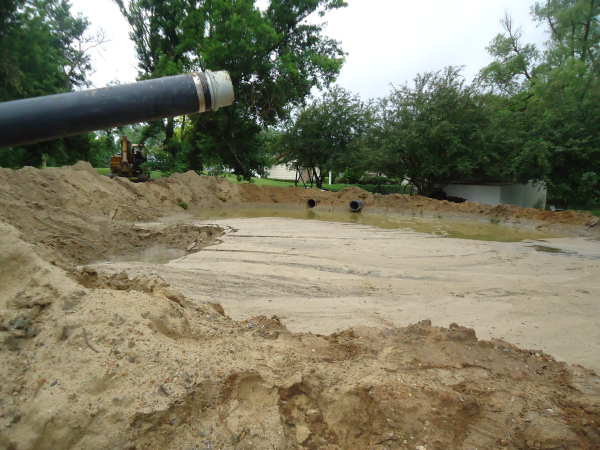 The pit had filled many times and needed cleaned out.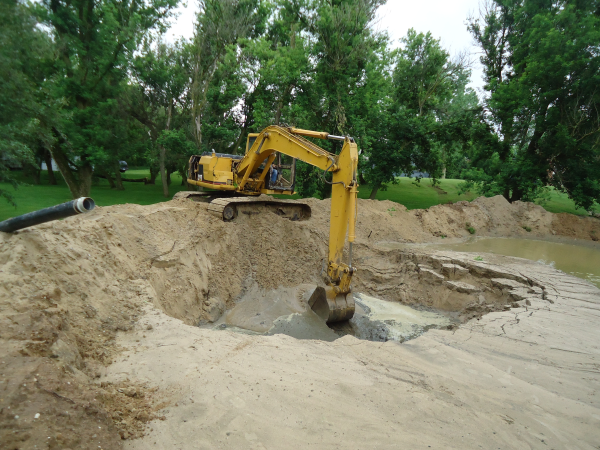 My daughter hanging out with dad. :)