Potterville, Michigan Michgan Pond Builder Pond Construction
Brand new pond we built for this family in Potterville.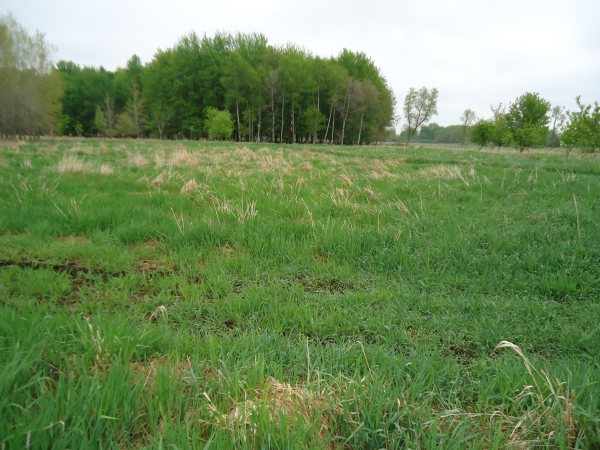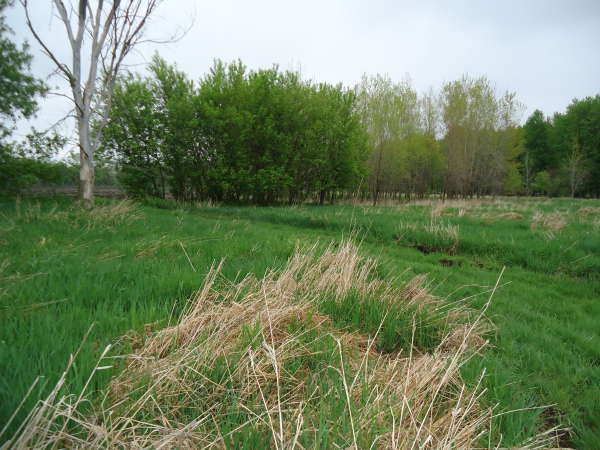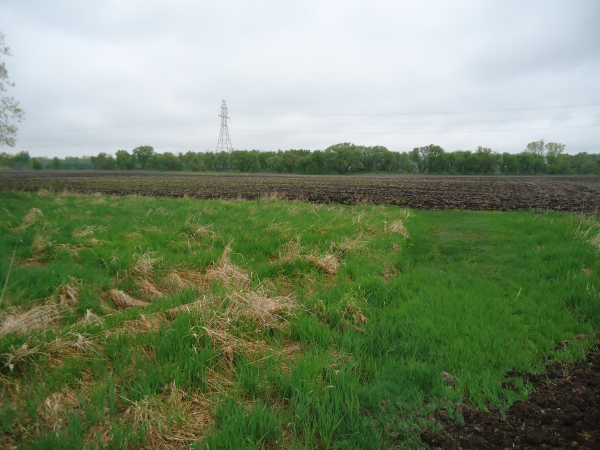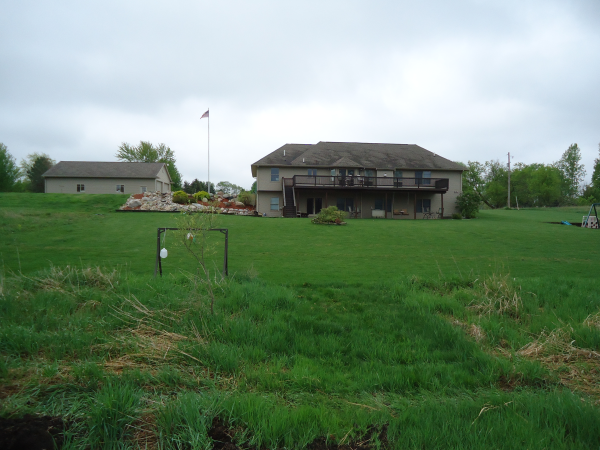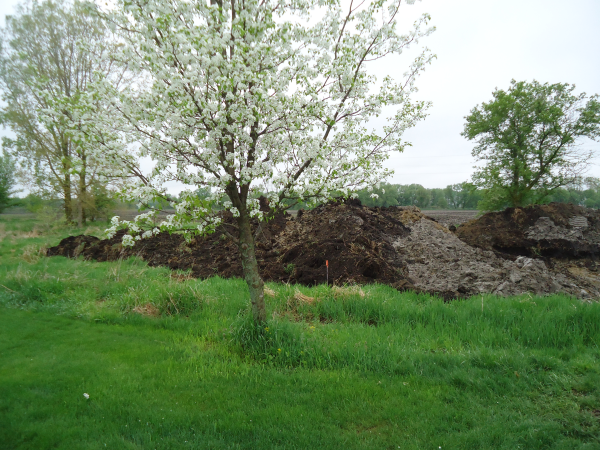 This pond was built in a peat area with dark gray clay. The color will more then likely never
be a beautiful blue. But the fish do not mind.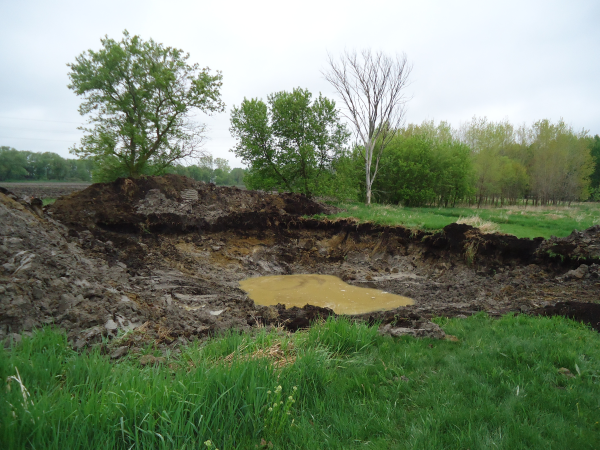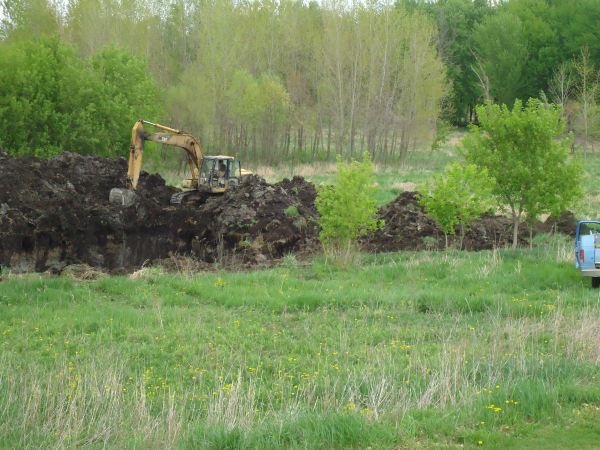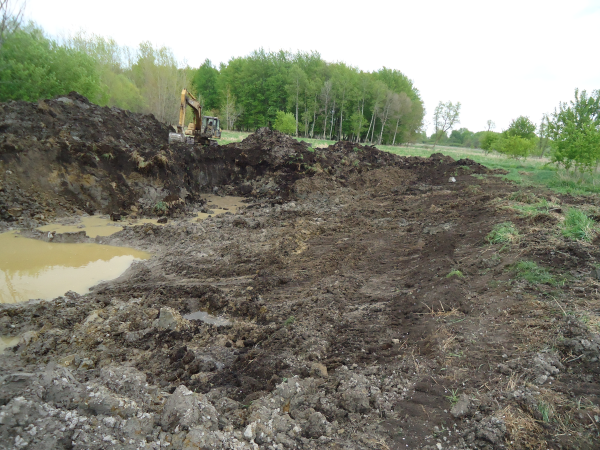 We hit a few small springs and needed to pump the pond out as we dug.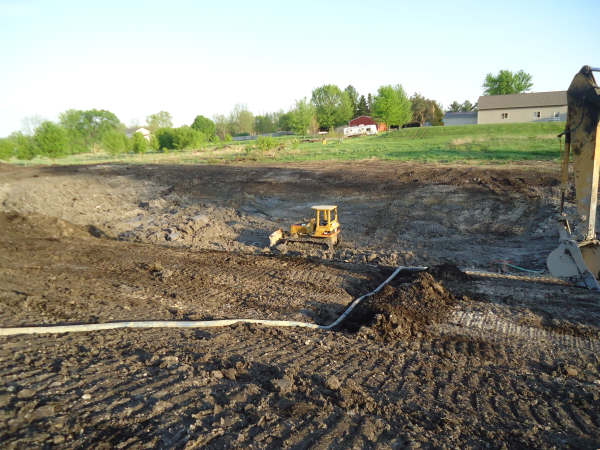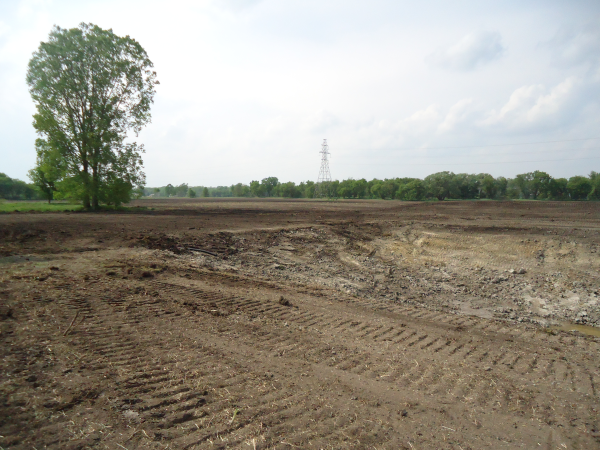 We left a couple stumps in the pond for the fish.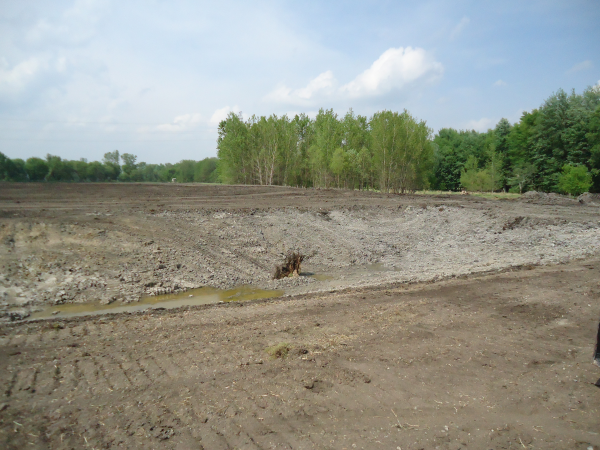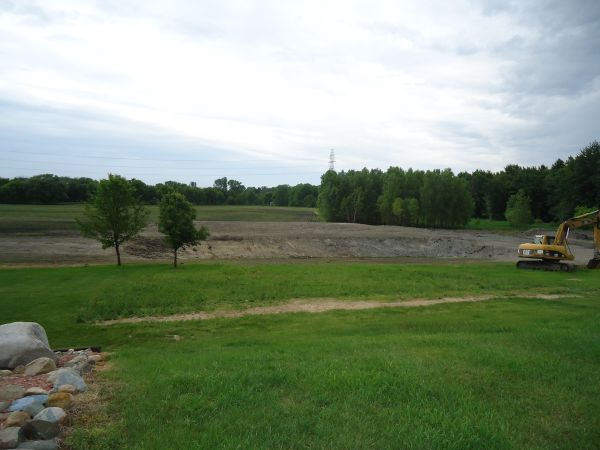 The home owner added 12'' pipe for more fish habitat.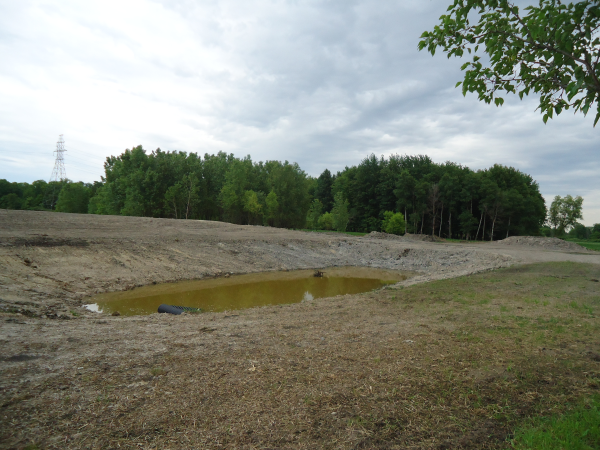 They built a motocross track with some of the spoils.