Canton,Michigan Backyard Pond Design
This pond in Canton, Michigan was a new house site. We had to remove many trees and remove an existing swamp/pond.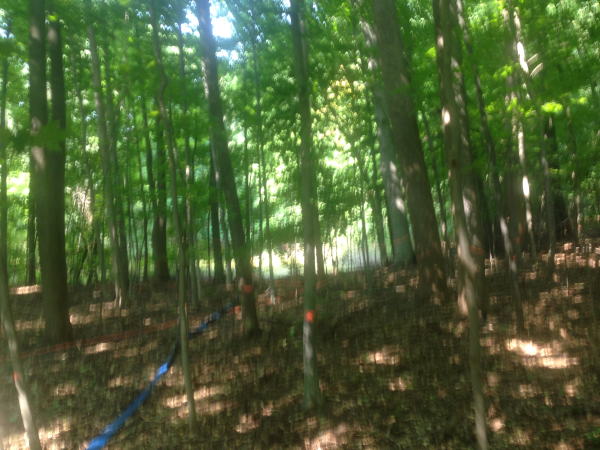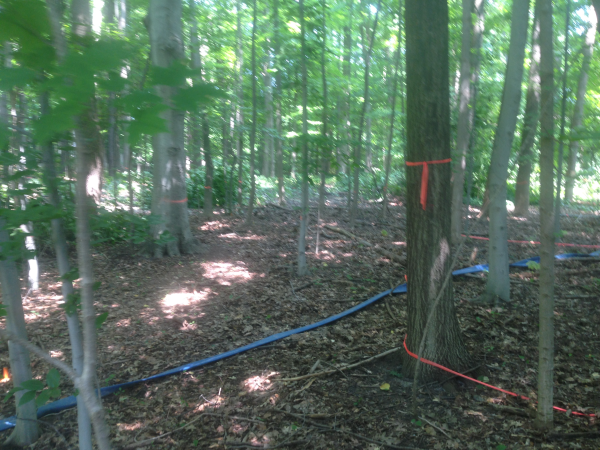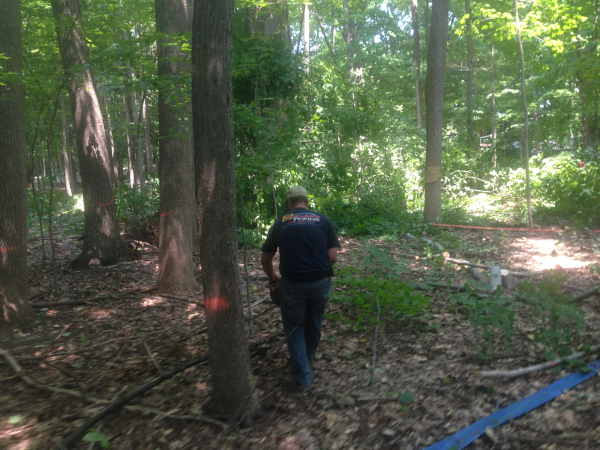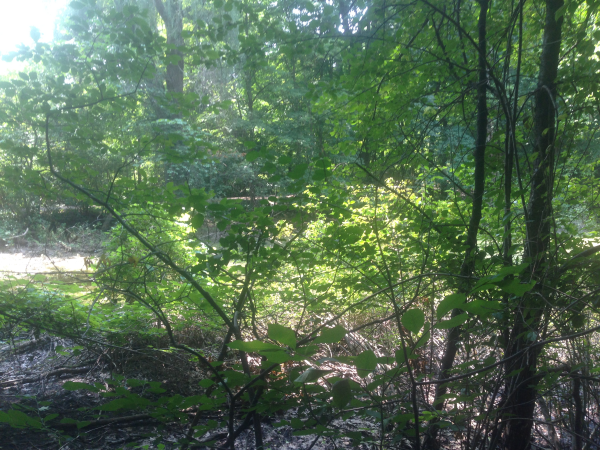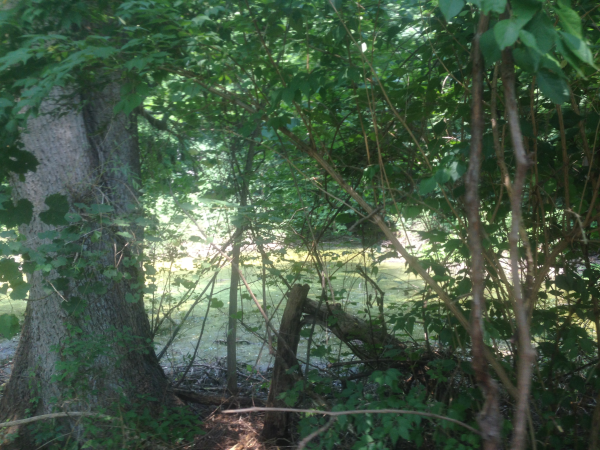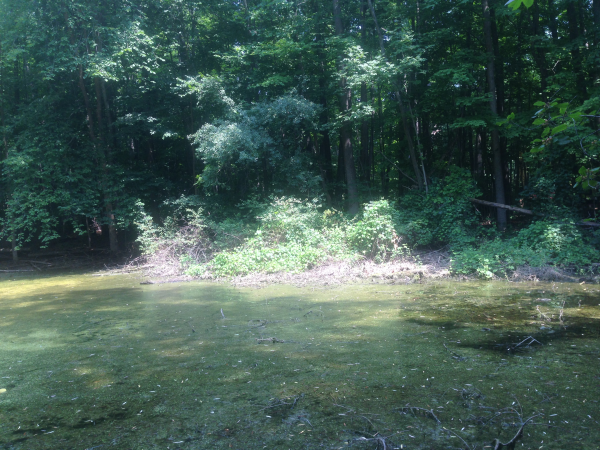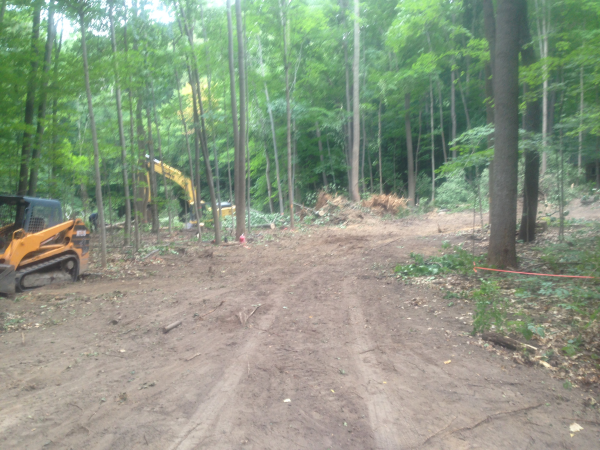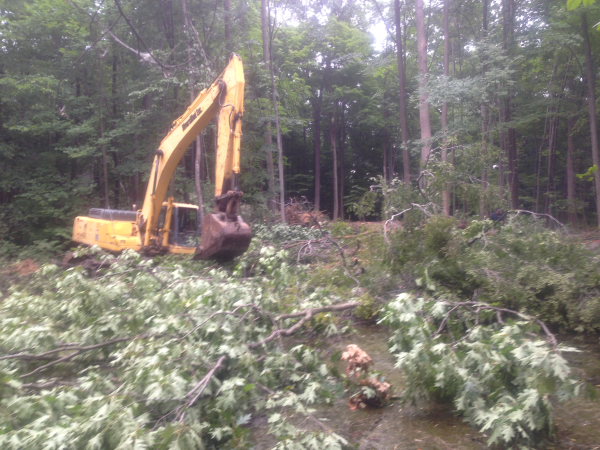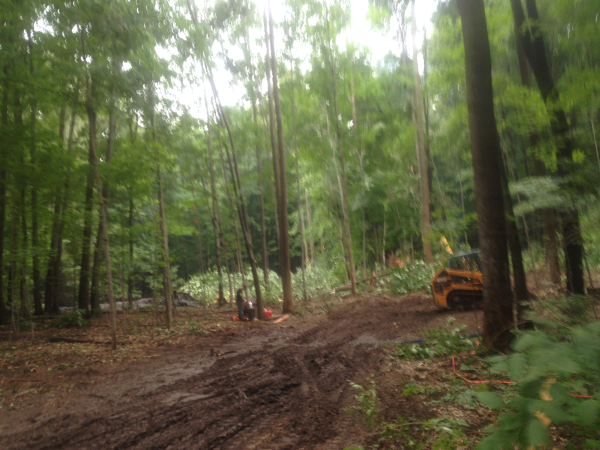 To save on cost we burned many of the trees and stumps.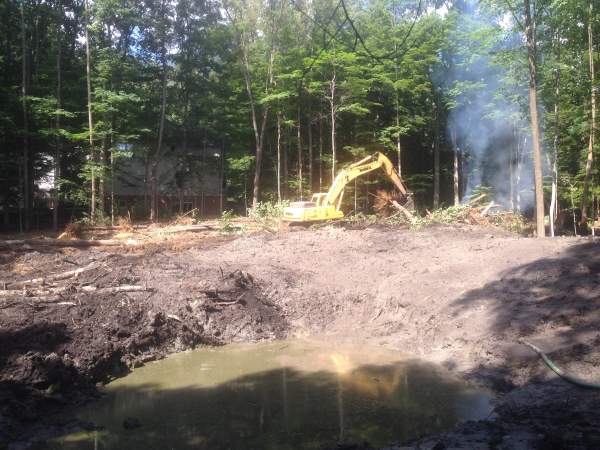 Here is the finished pond about half full.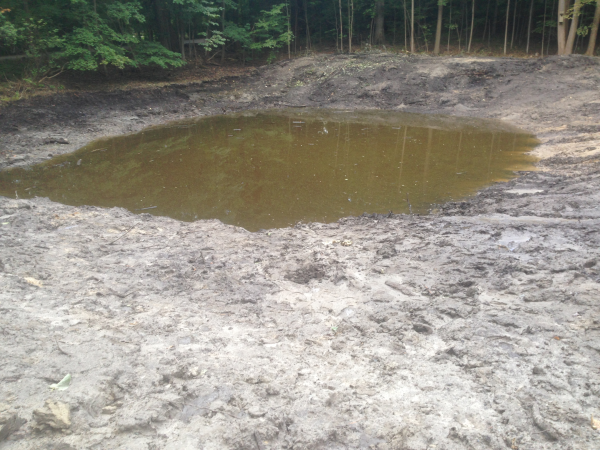 We then added a boulder wall once the home was built.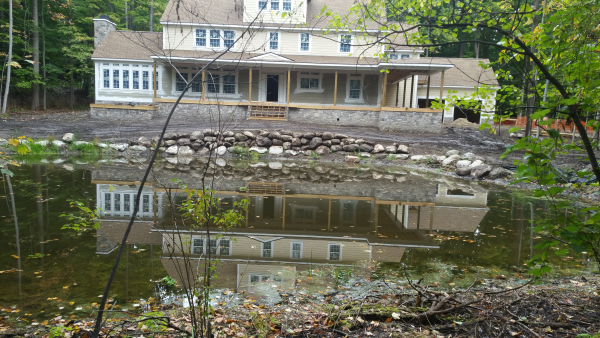 Backyard pond design builder Michigan